sharebongs
Yae One Web Celebrity Same Style | Removable Condenser Coil / Tree Perc Beaker Bong
Inquiry Now
Description
specifics
Reviews ( 10 )
Welcome To Sharebongs
We Promised You Excellent Glass Bongs And Sincere Customer Service.
One Products For Free Epacket Shipping. Offer Water Pipes Wholesales, Drop Shipping, And Customer Made.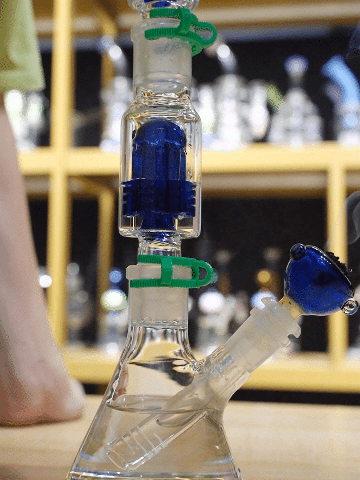 Tree Perc Glass Bongs Condenser Coil Freezable Water Pipes Or Oil Rigs Description:
It is a perfect piece for smokers who enjoy ultra-cool hits without the mess of using ice cubes. It features a removable top half which can be cooled in the freezer for unmatched smoking sessions. The removable coil changes the game for smoke cooling. This removable piece enables smokers to easily detach it, and store it in the freezer. After it has been cooled, you can then re-attach it to the bong, with the included and easy-to-use keck clips. This simple step will help you to achieve the ultimate smoke temperature each time. The coil also acts as a splashguard.
Beside from cooling effect, the clear downstem and tree perc in the middle piece add double filtration to maximize the pure flavor. And the beaker shape is ideal for generating large bong rips and an excellent choice for smokers who enjoy filtration and cool hits. With a flared mouthpiece, you can rest assured that all of your smoke will go toward the smoker, rather than escaping through the top.
It is noted that the water should not be fully added and the removable piece should be stored on top rather than being frozen. Otherwise, the removable piece will break due to the large temperature difference and the bulking ice.
Choose between green and blue models dab rig to compliment any space.
Specifications:
Material: Glass
Color: Blue, Green
Joint: 18mm Female Joint
Height: 42cm (16.5inch glass bong)
Net Weight: about 560g (19.8oz)
Base Width: 10cm (4inch)
Glass Thickness: 3mm
Downstem Length: 12cm (4.72inch)

You will receive: 1pc glass bong + 1pc matching color glass bowl + 1pc clear downstem + 2pc keck clips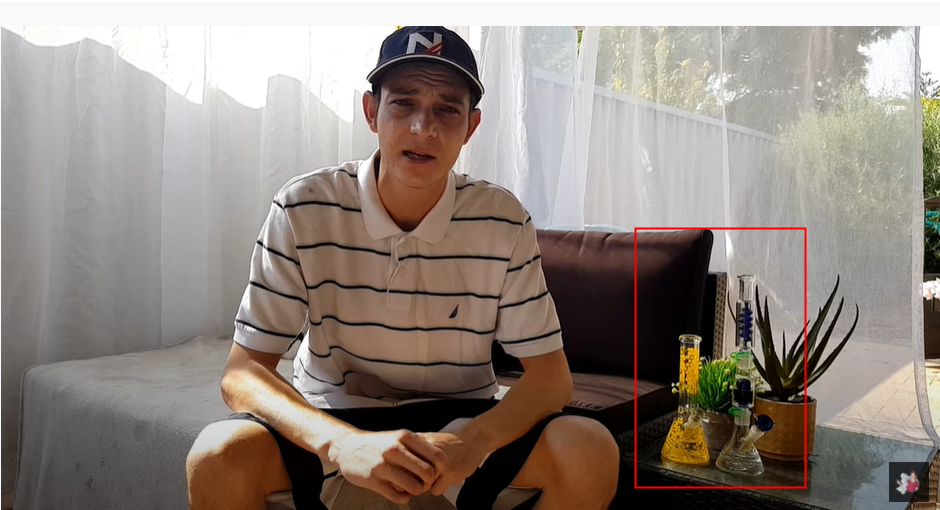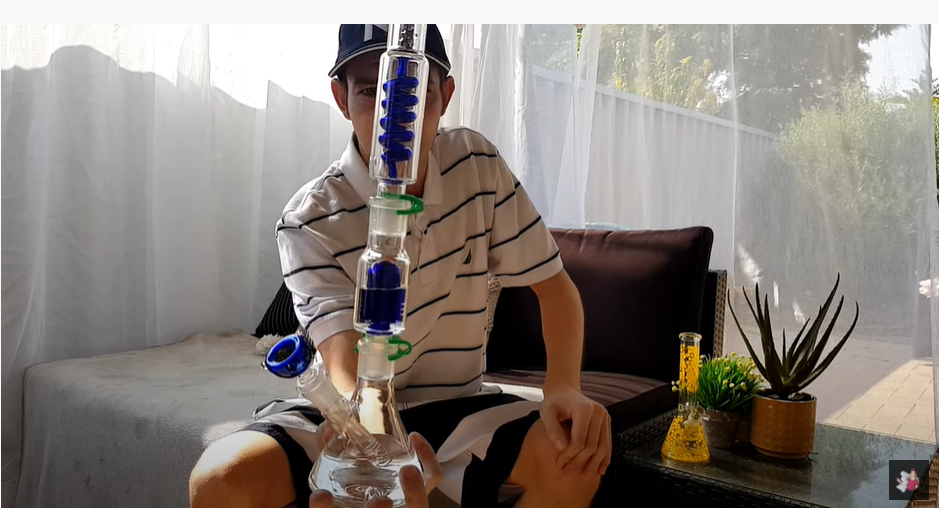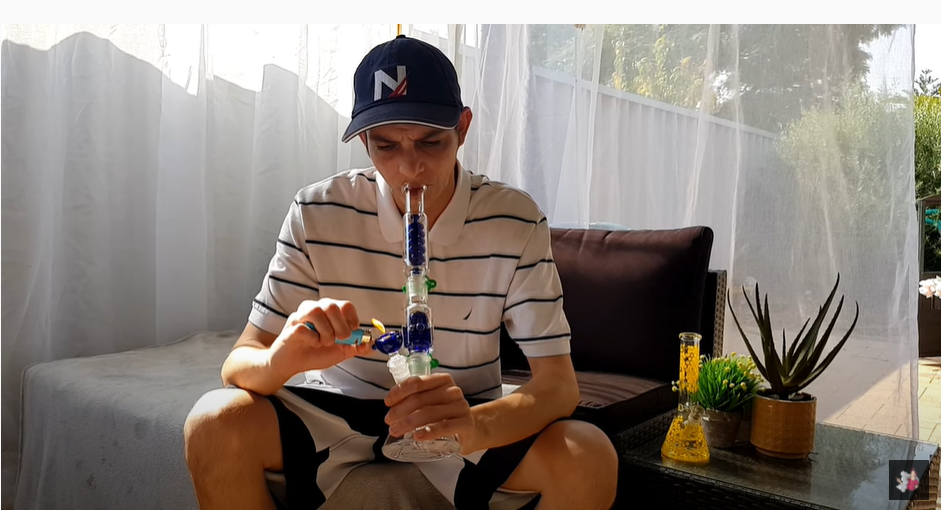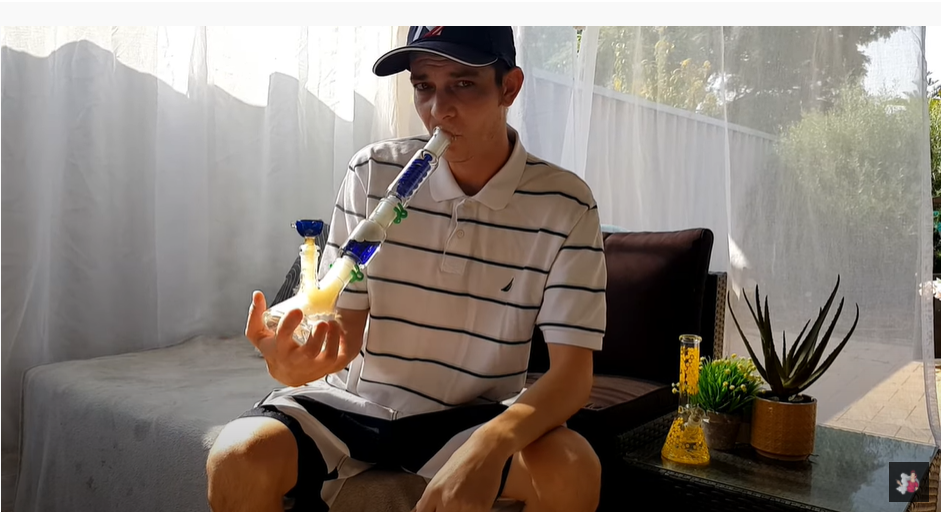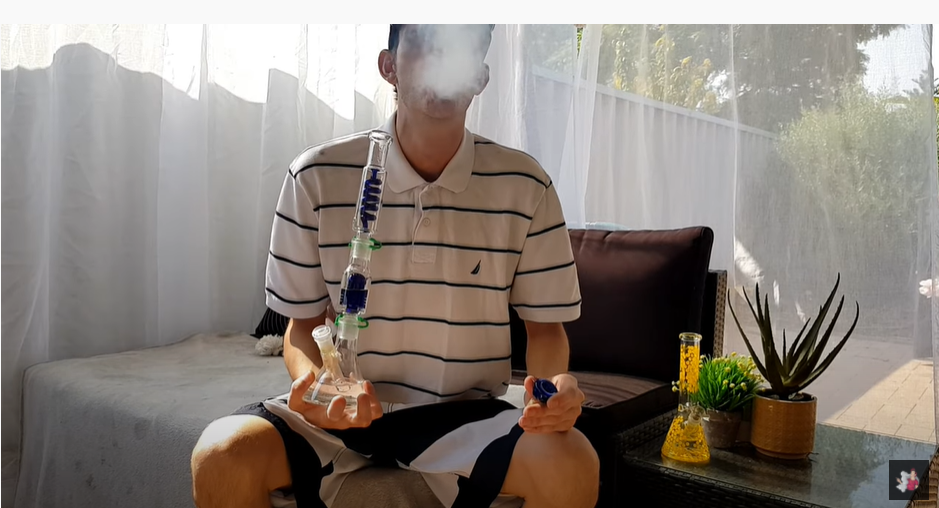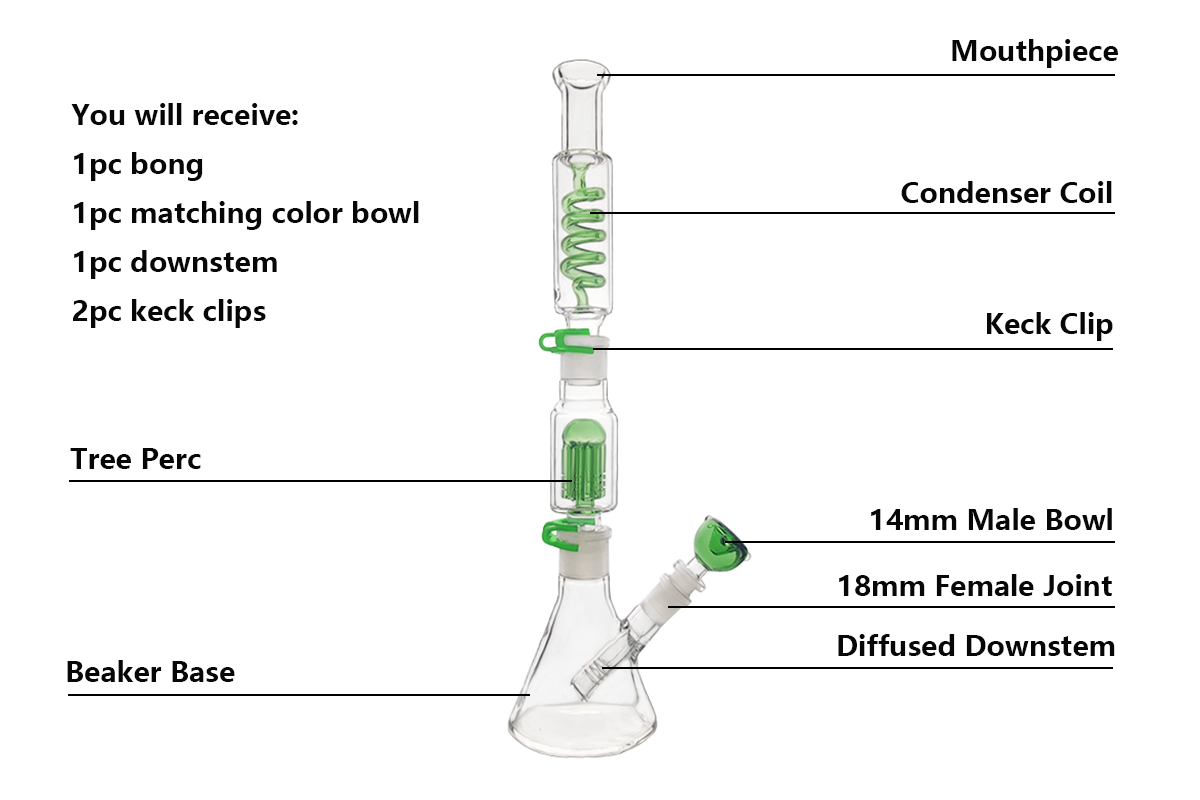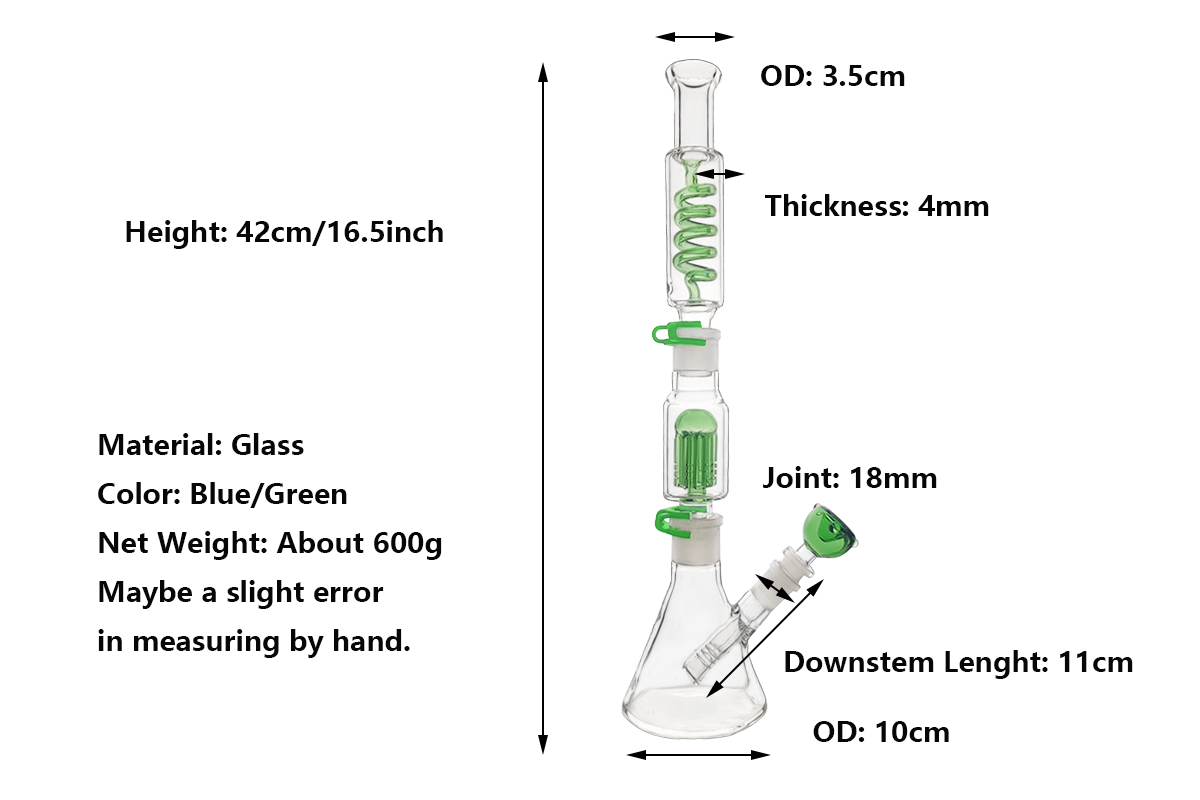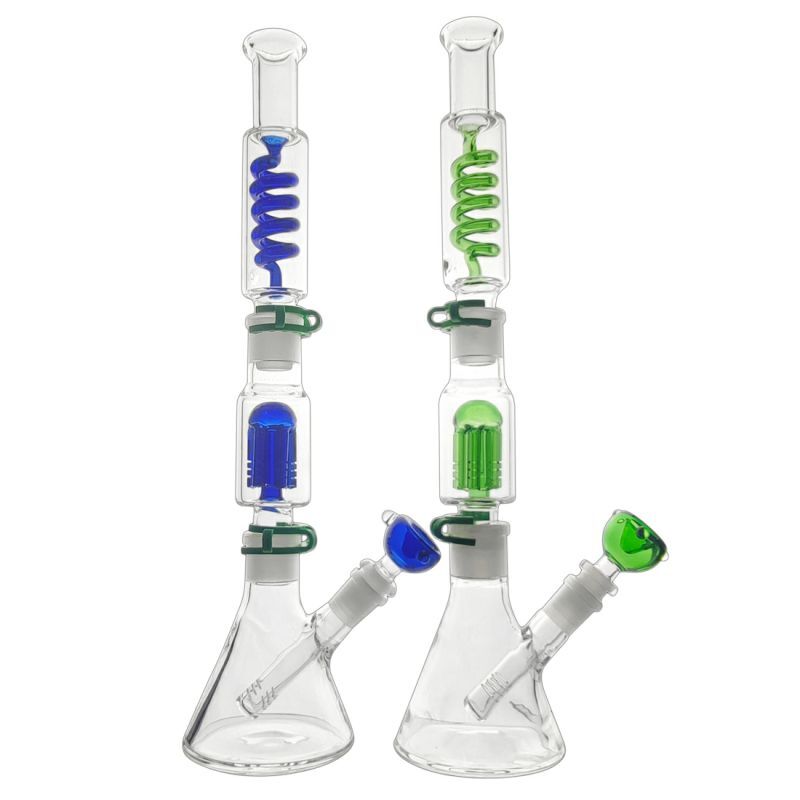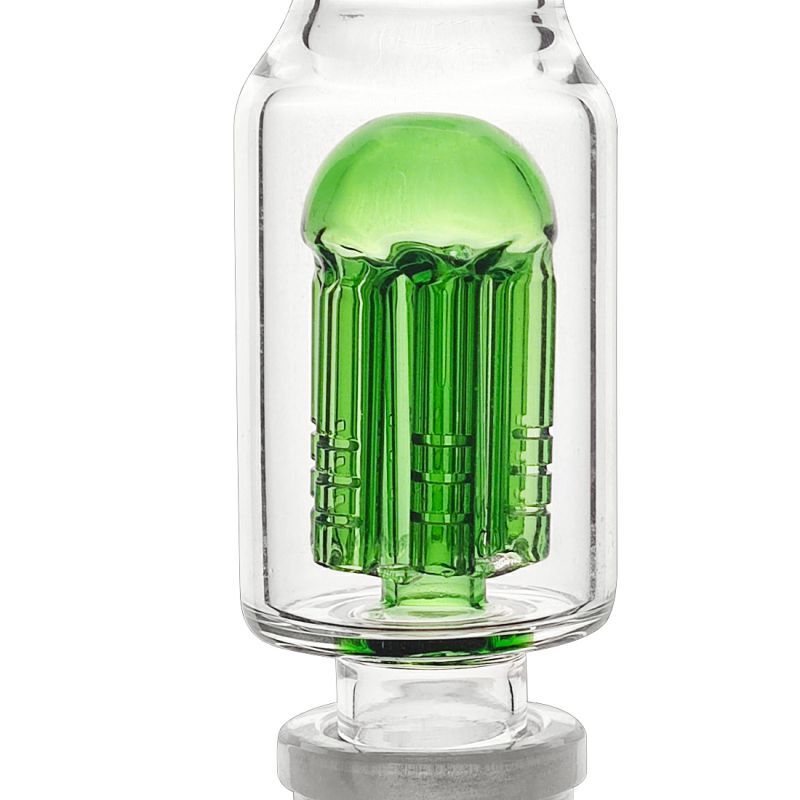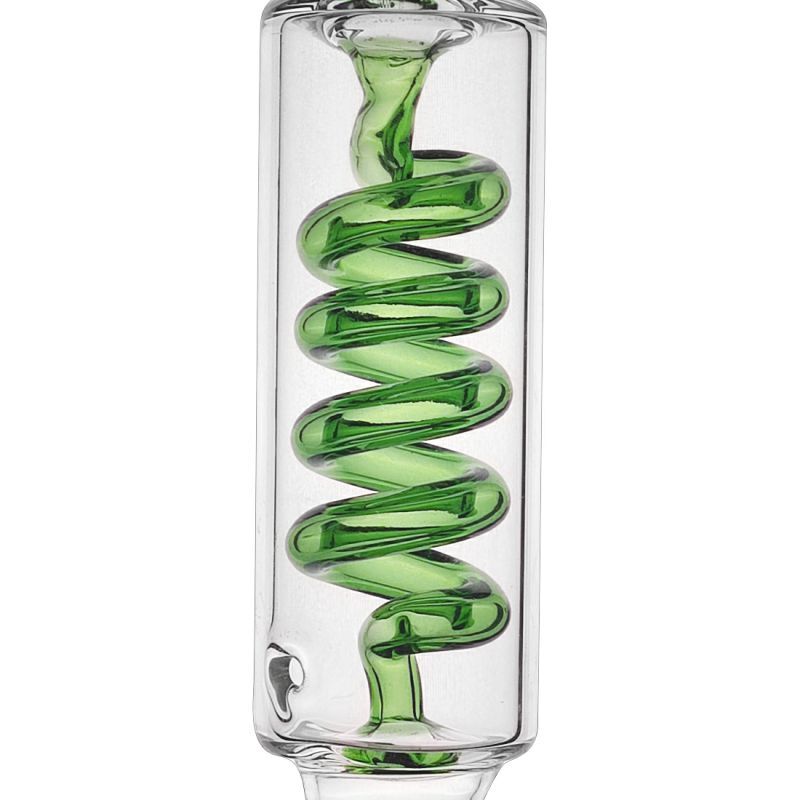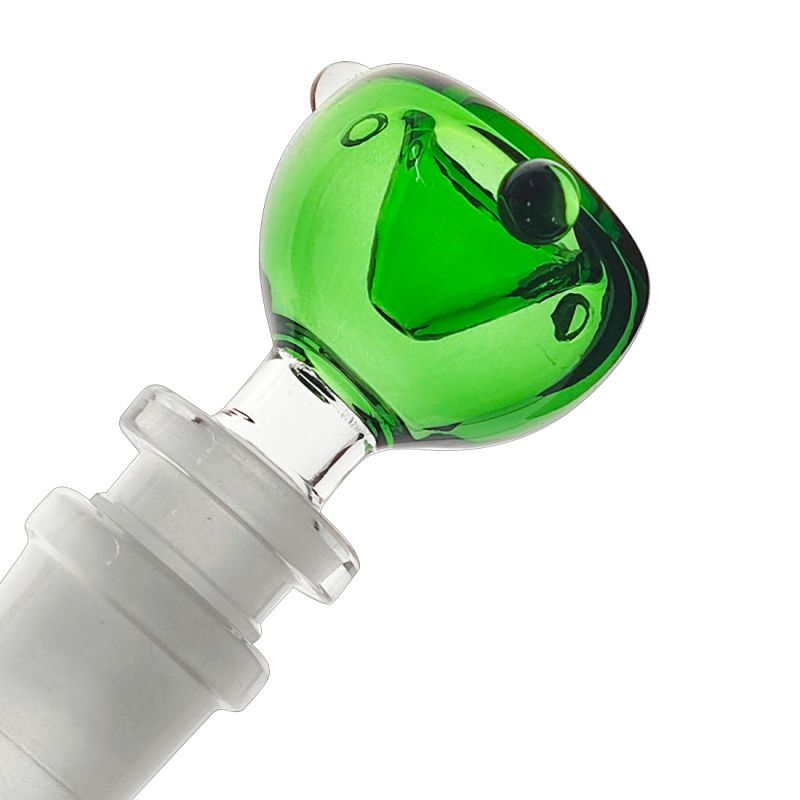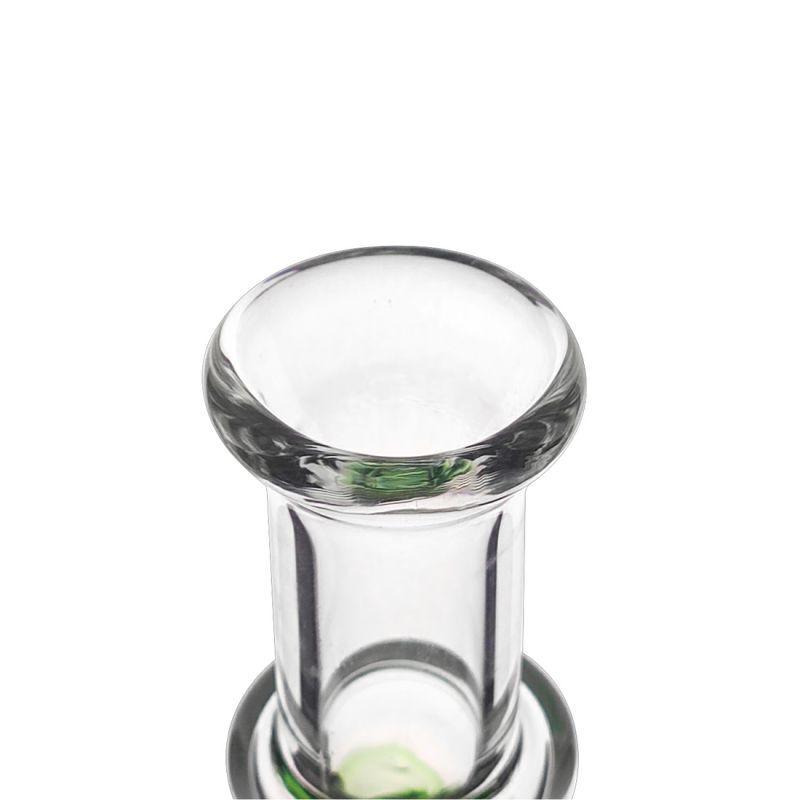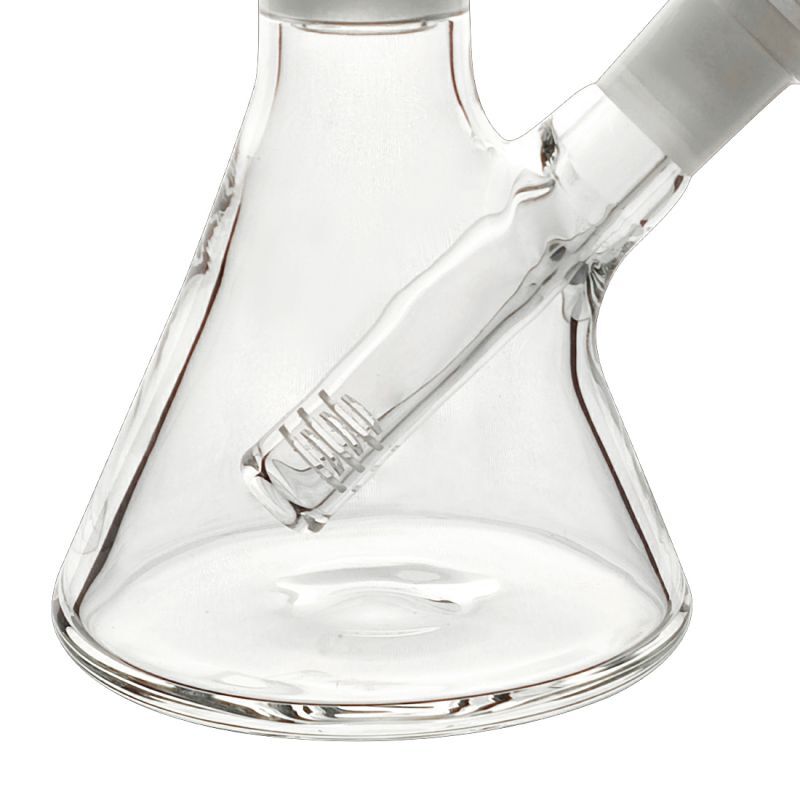 Promises and guarantees:
1, Your items will be shipped out within 3 working days after order comfirned.
2, Normally, ePacket takes 10-23days shipping depends on weather and carrier.
3, Please send us pictures if your items were broken during the transit, we will arrange reshipment within 3 working days after checked out.
4, If your parcel was returned by custom, please send us a new and different address for reshipment.
5, Please contact us (Email:tianluo@sharebongs.com) if you need any help. Please try to communicate before open a dispute.
For more Warranty and Return, please visit the Warranty and Return page.

FEATURES:

6 arms tree Percolator,Condenser Coil,freezable,Diffused Downstem,Build a Bong,Beaker Bong
ByDSF**60Thursday, 29 April 2021
Amazing bong functions great will be getting more soon
Read more
Read less
Byfs**67Wednesday, 28 April 2021
Been a few weeks since using this thing and I'm never going back
Read more
Read less
ByHU**46Sunday, 25 April 2021
The expert was smooth and easy. Great packaging!
Read more
Read less
ByLO90**Saturday, 24 April 2021
I've loved it so far and I can tell it will last a long time
Read more
Read less
ByDD**gtr6Tuesday, 20 April 2021
My husband wanted a glass bong and this was perfect for his needs.
Read more
Read less
ByDFR**66Tuesday, 20 April 2021
I bought this thinking it'd be nice to have a smaller bong w/ a perc. instead of draging around a large bong that's not as easy to store when you have a family - and I have to say - - - this double chamber bong is a beast!!!! It's seriously everything you can possibly want in a small bong. My wife actually loves this over our larger bong so I woulRead more about review stating Great purchase! Seriously - i am so happy with itd SUPER highly recommend it! The smoke is clean even though you don't have a spot to put ice, but the perc is so well placed the smoke is clean clean clean. Anyhow - great purchase experience and if you want a small bong that does that and then some - this is it! The ONLY and it's a small suggestion - is it's hard to clean which you expect a bit since the smoke takes a convoluted flow. Totally recommend!
Read more
Read less
ByFE**67Monday, 19 April 2021
Loved it!
Read more
Read less
ByUU**fs5Monday, 19 April 2021
This beaker has got to be one of the best beakers for sale online currently! The way this bong hits is similar to being slapped by an elephant.
Read more
Read less
By**TE32Monday, 19 April 2021
I love the slime green!!
Read more
Read less
ByKKT**21Friday, 16 April 2021
It came in perfect condition and they make sure it's properly secure and the delivery packaging is discreet
Read more
Read less
You must be 21 years or older to browse this website and purchase products.
Share Bongs is an online store for smoking accessories. All Glass Bong or Dab Rigs are intended for legal dry herb or tobacco usage. The statements and vaporizers & products shown on this website have not been evaluated by the US Food and Drug Administration (FDA). These devices are not designed to diagnose, cure, prevent, or treat any disease. Before using a vaporizer, please consult with a licensed health care provider. If you use a vaporizer, you do so at your own risk. Inhalation is inadvisable and may potentially be harmful. Any comments from user-submitted reviews found on this website are related to the users own personal experiences, and are not endorsed, reviewed, or necessarily shared by sharebongs.com or its affiliates. Vaporizing does not necessarily eliminate any and all toxins found in vaporized substances, so much care should be taken prior to use. By using sharebongs.com, you acknowledge and agree to abide by our Terms of Use page before making any purchase on this website.