sharebongs
4 Layer Aviation Aluminum CNC Engraving Herb Grinder
Inquiry Now
Description
Reviews ( 0 )


Welcome To Sharebongs
We Promised You Excellent Glass Bongs And Sincere Customer Service.
One Products For Free Epacket Shipping. Offer Water Pipes Wholesales, Drop Shipping, And Customer Made.
4 Layer Aviation Aluminum CNC Engraving Herb Grinder Description:

Our pictures were not retouched, but were taken under strong white light. Please do not doubt that what you see is what you will get.
The concave and convex shape is beautiful and easy to grasp, the chamber will not be stuck. Larger grid space, spices don't overflow easily when you open.
Strong magnet keeps the lid from falling off,Built-in sealing ring so that the mesh will not shake inside.
The overall teeth engraved by CNC in aviation grade aluminum are strong and sharp The new tool makes the thread smooth, each part cooperates with the tacit understanding.
Different from other people's regular colors, making our appearance more outstanding.
Specifications:
Item Name: Tabocco Grinder (use with a bong)

Design: Stereo Shaped
Color: Gold, Red, Green, Black, Blue, Light Blue, Purple
Size: 60mm*45mm
Net Weight: 140g
Special Features:
Metalic color finish
Sharp wavy shaped teeth
Compact 4-part design
Magnetic lid
Pollen screen
Storage compartment
Plastic pollen scraper
Category: Smoking Accessories

Available in a selection of colors
May have a slight error in measuring by hand.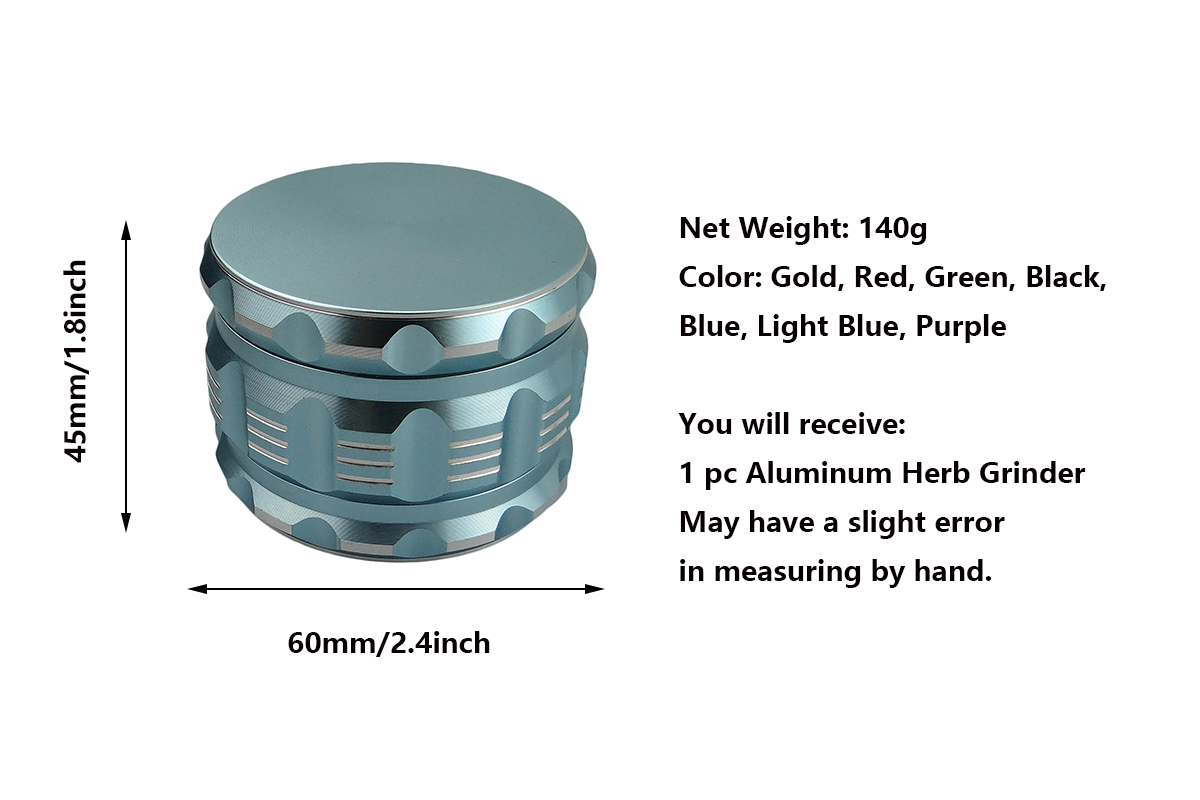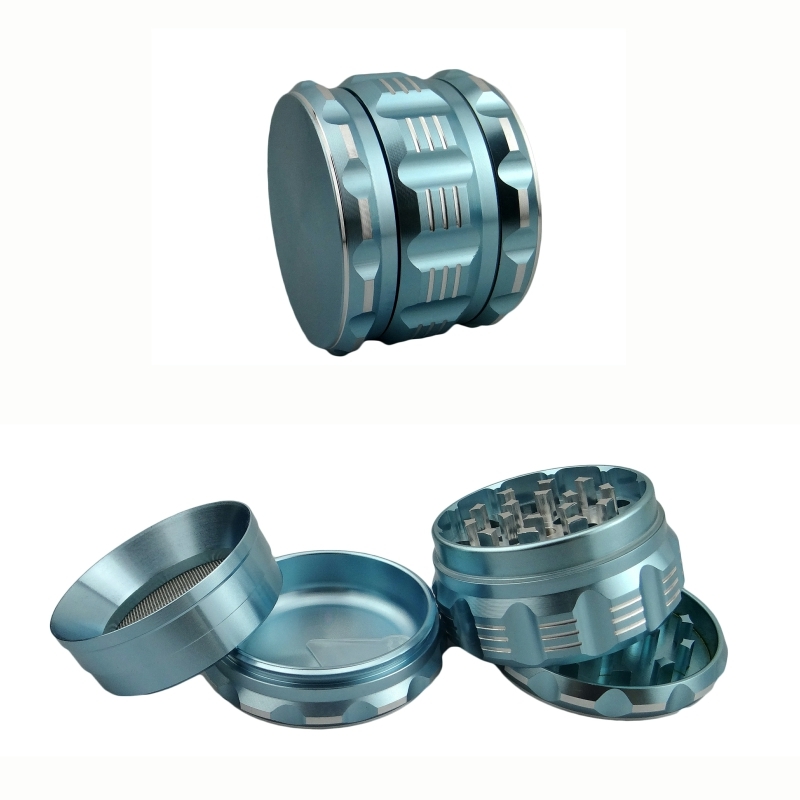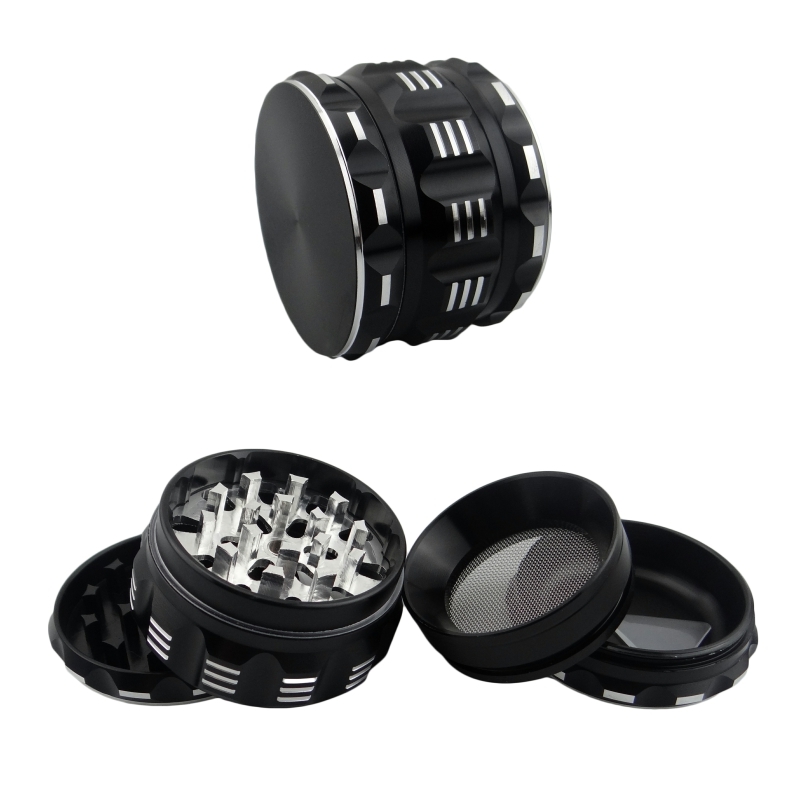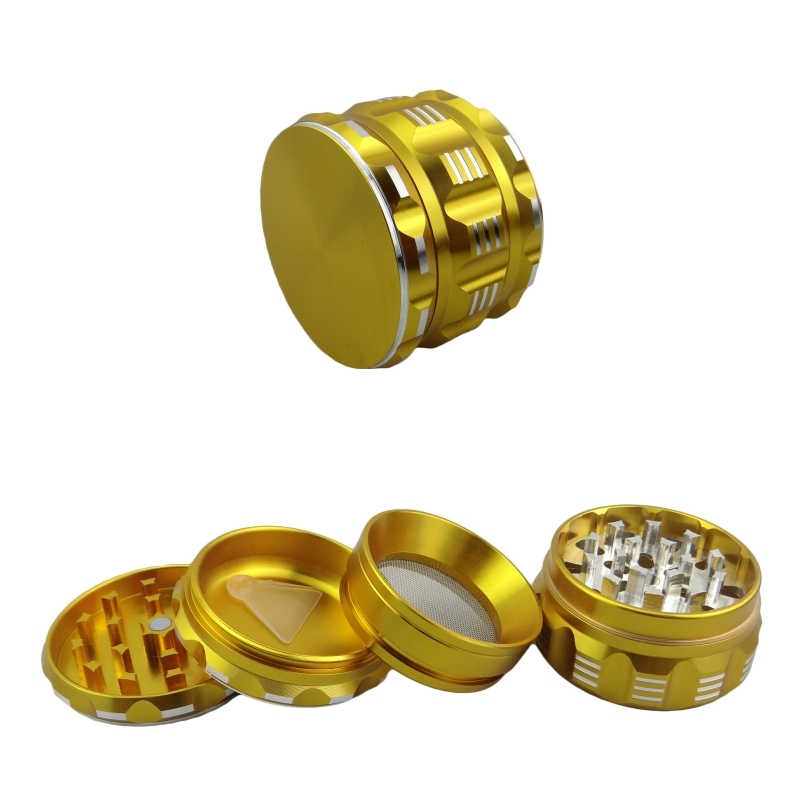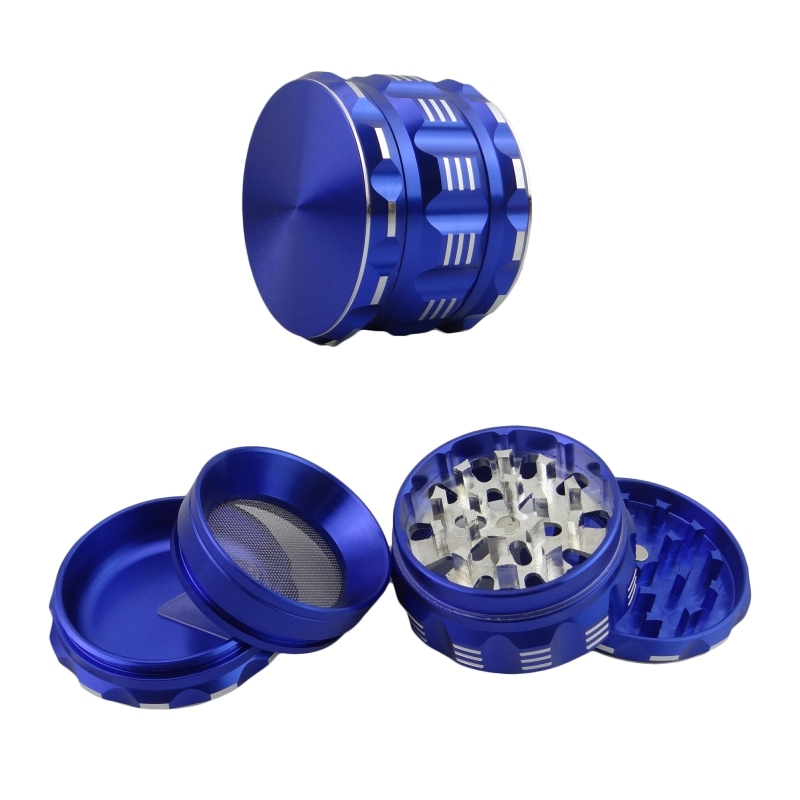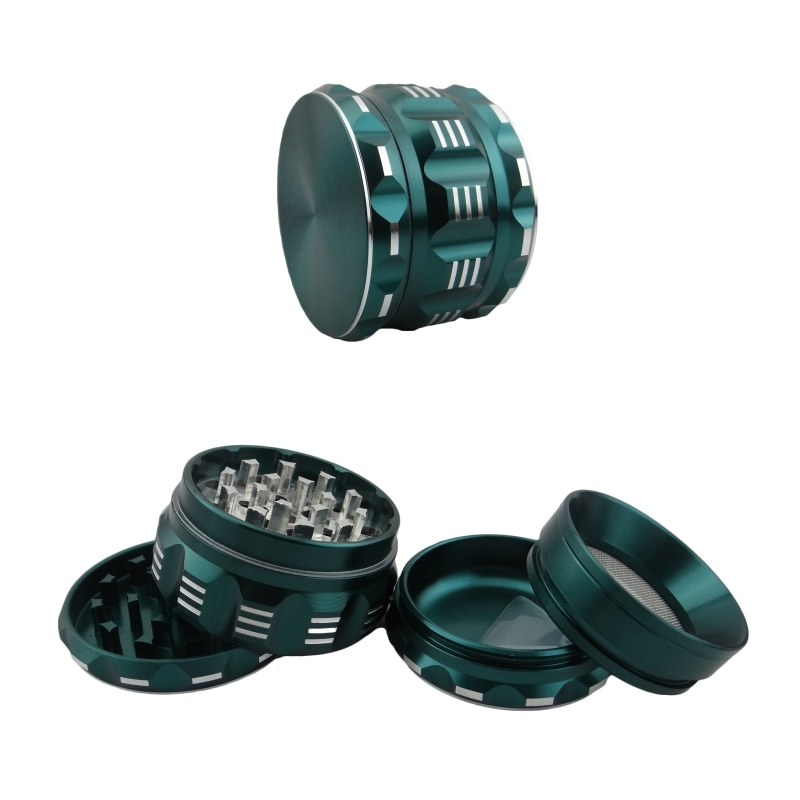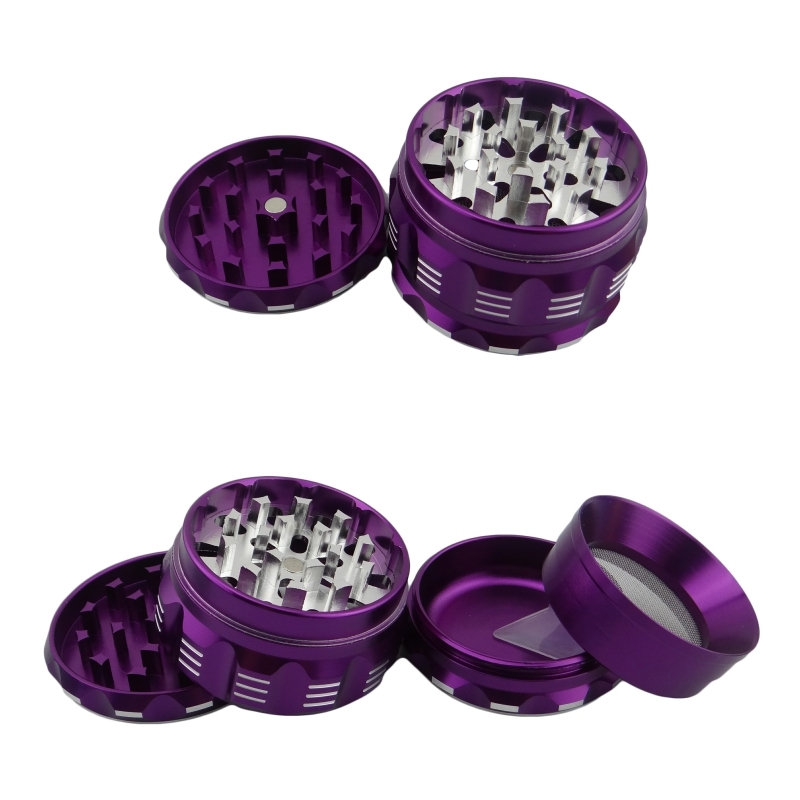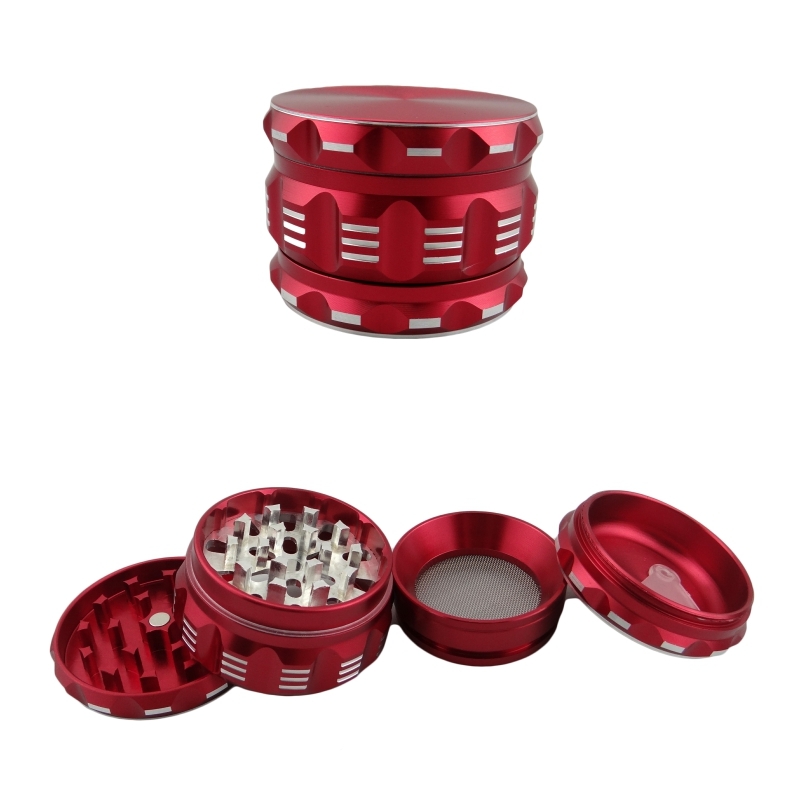 Promises and guarantees:
1, Your items will be shipped out within 3 working days after order confirmed.
2, Normally, ePacket takes 10-23 days shipping depends on weather and carrier.
3, Please send us pictures if your items were broken during the transit, we will arrange reshipment within 3 working days after checked out.
4, If your parcel was returned by custom, please send us a new and different address for reshipment.
5, Please contact us (Email: tianluo@sharebongs.com) if you need any help. Please try to communicate before open a dispute.
For more Warranty and Return, please visit the Warranty and Return page.

You must be 21 years or older to browse this website and purchase products.
Share Bongs is an online store for smoking accessories. All Glass Bong or Dab Rigs are intended for legal dry herb or tobacco usage. The statements and vaporizers & products shown on this website have not been evaluated by the US Food and Drug Administration (FDA). These devices are not designed to diagnose, cure, prevent, or treat any disease. Before using a vaporizer, please consult with a licensed health care provider. If you use a vaporizer, you do so at your own risk. Inhalation is inadvisable and may potentially be harmful. Any comments from user-submitted reviews found on this website are related to the users own personal experiences, and are not endorsed, reviewed, or necessarily shared by sharebongs.com or its affiliates. Vaporizing does not necessarily eliminate any and all toxins found in vaporized substances, so much care should be taken prior to use. By using sharebongs.com, you acknowledge and agree to abide by our Terms of Use page before making any purchase on this website.