sharebongs
Description
Reviews ( 31 )
Welcome To Sharebongs
We Promised You Excellent Glass Bongs And Sincere Customer Service.
One Products For Free Epacket Shipping. Offer Water Pipes Wholesales, Drop Shipping, And Customer Made.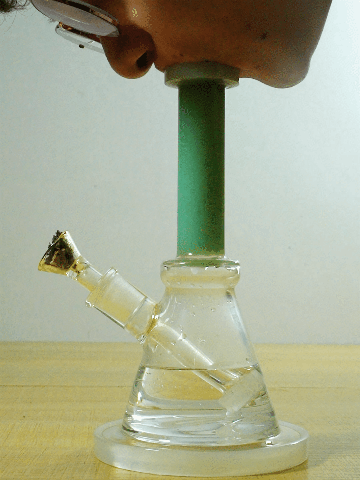 Showerhead Perc Straight Tube Water Glass Bongs Or Oil Rigs Description:

The Showerhead Perc Mini Beaker Bong is the perfect combination of lightweight, portable convenience and smooth, powerful hits. Standing at 8.5 inches, the Showerhead Perc Mini Beaker is the best way to appreciate the power and quality of a showerhead percolator virtually anywhere. With an optimal level of water in the bong's main chamber, the showerhead percolator will diffuse the smoke and filter it to provide the smoker with perfect flavor and smooth, pleasant hits. The classic beaker base ensures stability on any flat surface and its compact size makes cleaning and maintenance a breeze. Choose between blue, green, black and purple models to compliment any space.

Specifications:
Material: Glass
Color: Blue, Green, Black, Purple
Joint: 14mm Female Joint
Height: 21cm (8.3inch mini bong)
Net Weight: about 385g
Base Diameter: 11cm

Glass Thickness: 4mm
You will receive: 1pc glass bong + 1pc glass bowl + 1pc downstemz banger nail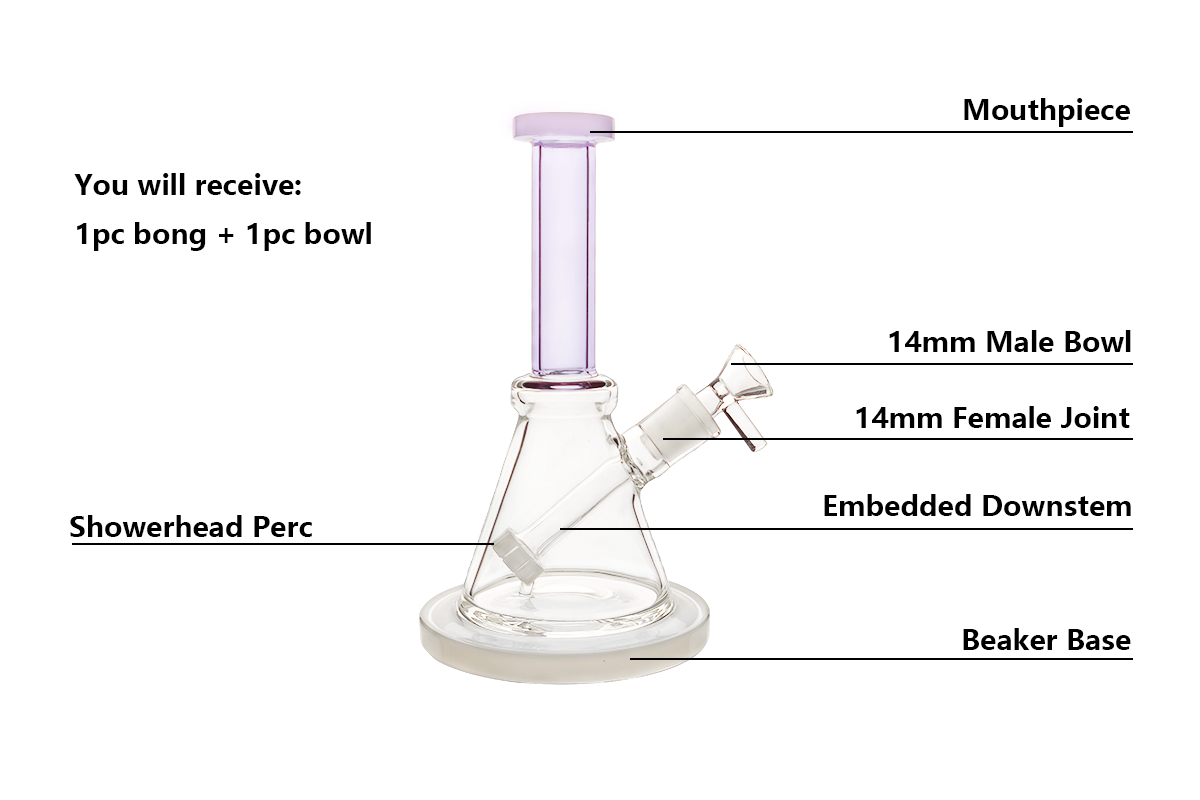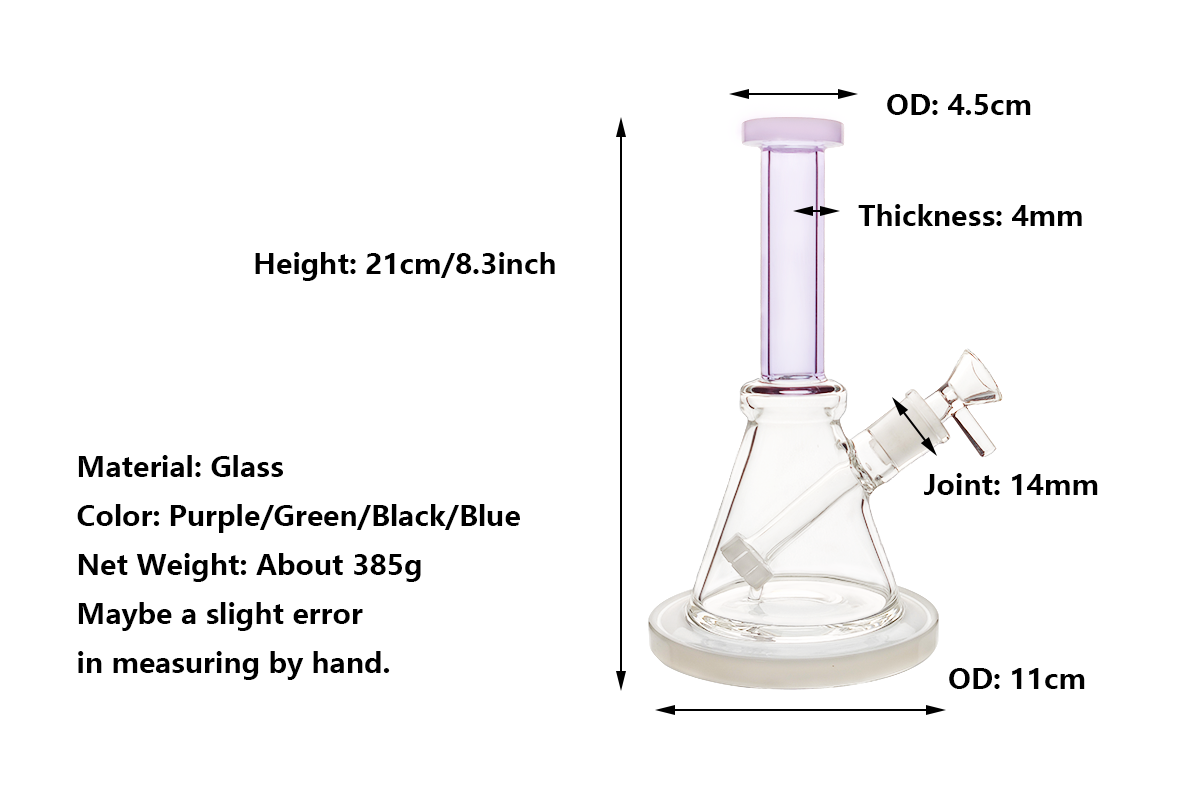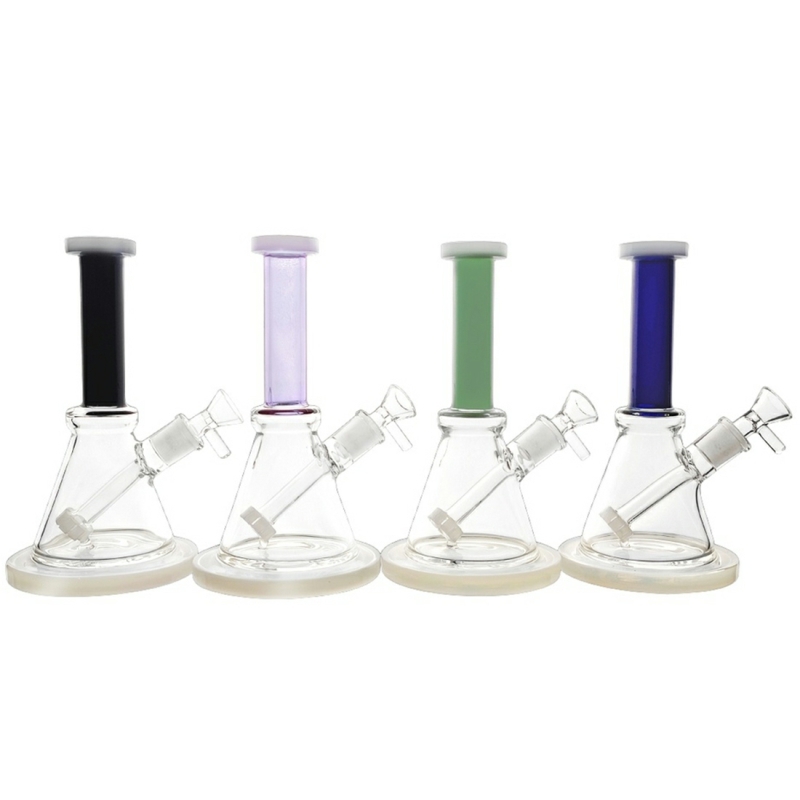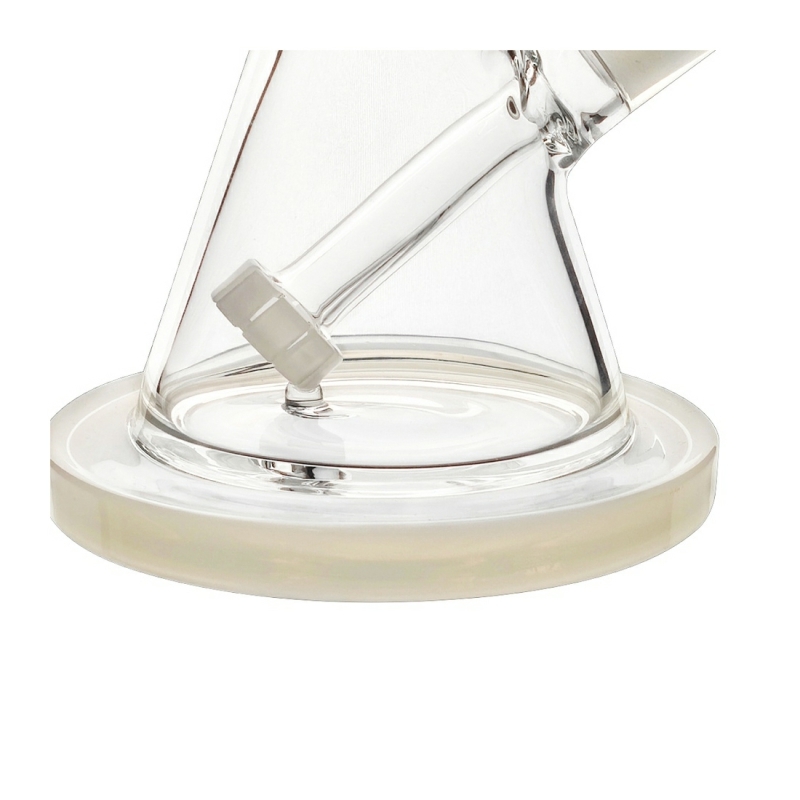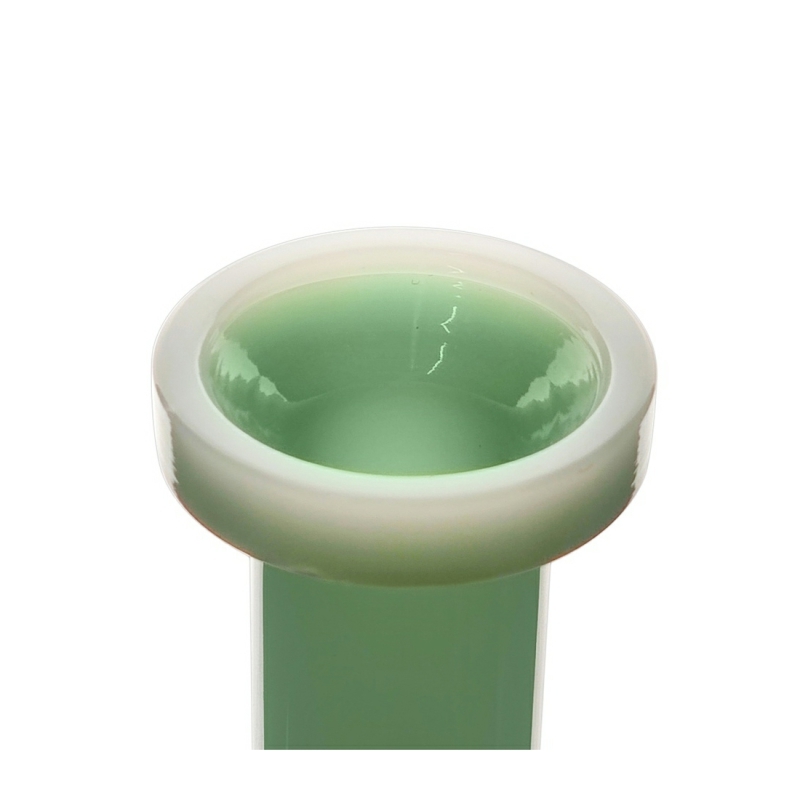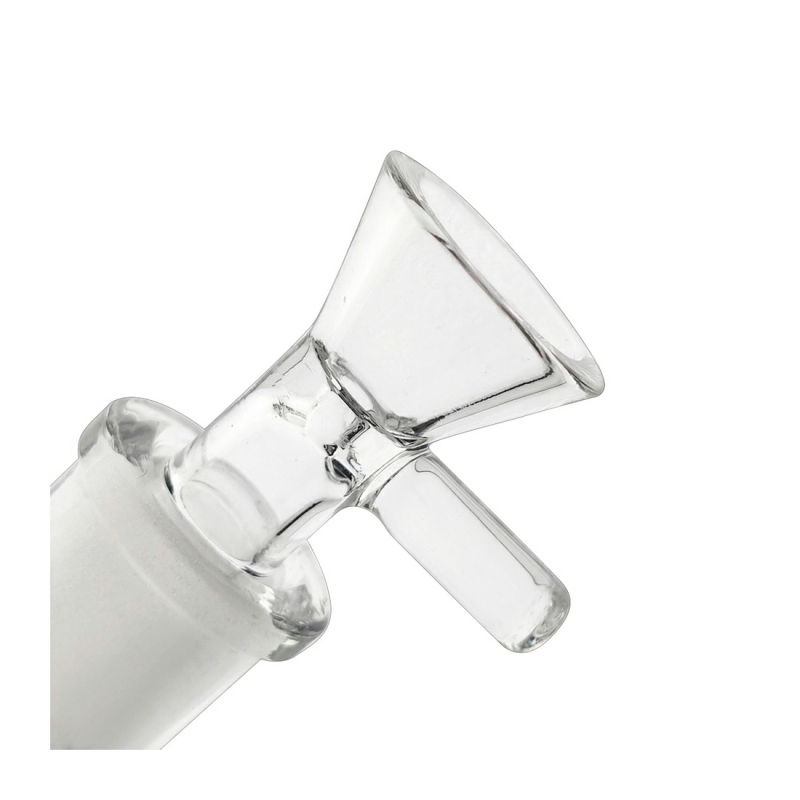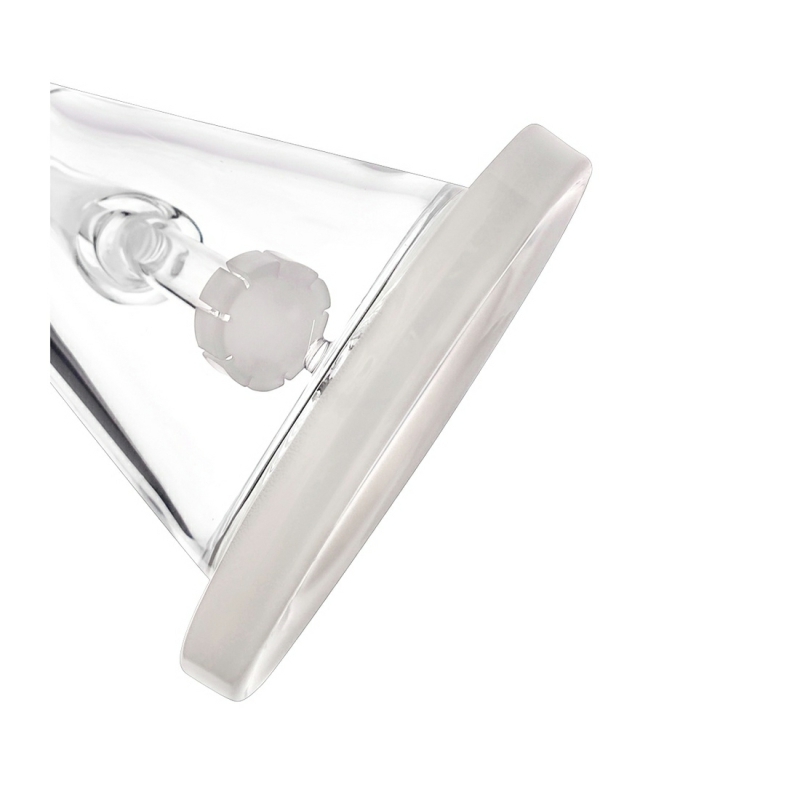 Promises and guarantees:

1, Your items will be shipped out within 3 working days after order comfirmed.
2, Normally, ePacket takes 10-23days shipping depends on weather and carrier.
3, Please send us pictures if your items were broken during the transit, we will arrange reshipment within 3 working days after checked out.
4, If your parcel was returned by custom, please send us a new and different address for reshipment.
5, Please contact us (Email:tianluo@sharebongs.com) if you need any help. Please try to communicate before open a dispute.
For more Warranty and Return, please visit the Warranty and Return page.

ByVRA**25Wednesday, 17 November 2021
This thing is just as nice as the reviews say. Thick and heavy. very nice quality.
Read more
Read less
ByBU**04Monday, 15 November 2021
Awesome peice for the price. Definitely reccomend if you want a good beaker.
Read more
Read less
ByDE**28Sunday, 14 November 2021
Amazing piece. Think very durable glass. Heavy piece. Rips so beautifully.
Read more
Read less
ByBU**76Sunday, 07 November 2021
You playing yourself if you buy ShareBongs glass, you can just this. Way better for price.
Read more
Read less
BySR**97Saturday, 06 November 2021
Grate quality really thick heavy glass and fast delivery wood defiantly Oder agin
Read more
Read less
ByVT**02Sunday, 31 October 2021
Bought a second one for my best friend. she loved it. arrived earlier than expected!
Read more
Read less
ByGU**p54Thursday, 21 October 2021
Excellent! The glass is very high quality and it smokes great, definitely recommend
Read more
Read less
ByJU**65Wednesday, 13 October 2021
fantastic, thick glass. above and beyond my expectations. fast shipping, too
Read more
Read less
ByNT**02Monday, 11 October 2021
Great bong and great packaging. Took a little less than a month to get to east US.
Read more
Read less
ByVR**03Monday, 04 October 2021
Great Piece Great Length, Suprised with the Beautiful bowl it came with, Loved it all.
Read more
Read less
ByVT**01Tuesday, 28 September 2021
Awesome piece, super thick and heavy and doesn't feel like it'll break anytime soon
Read more
Read less
ByFF**2Monday, 17 May 2021
Couldn't be happier, perfect size, nice weight, super price... All good and wouldn't hesitate to purchase again. Prompt shippers too!
Read more
Read less
ByUYF**YUThursday, 29 April 2021
This bong is really cute and reasonably priced, it works well too. I really like it.
Read more
Read less
ByYU**22Tuesday, 27 April 2021
perfect size and exactly what I ever wanted in a bong!
Read more
Read less
ByHHT**66Saturday, 24 April 2021
Great piece of glass!!!Always great dealing with Sharebongs!!!
Read more
Read less
BySDF**DWednesday, 21 April 2021
this bong is the cutest thing ever and works well! perfect size so it's convenient enough to bring anywhere. I clean it after each use so I can't really imagine how having buildup would be but it would probably **** lol. totally recommend :5
Read more
Read less
ByFFG**5hTuesday, 20 April 2021
Bought this to take camping. Nearly unbreakable. Great purchase.
Read more
Read less
ByVIC**DMonday, 19 April 2021
reat packaging, love the look
Read more
Read less
Bydaf6**8Monday, 19 April 2021
thank you for your quick shipping and very good quality!
Read more
Read less
ByDF**O9Monday, 19 April 2021
Excellent item and seller. Will be back for more bongs.
Read more
Read less
You must be 21 years or older to browse this website and purchase products.
Share Bongs is an online store for smoking accessories. All Glass Bong or Dab Rigs are intended for legal dry herb or tobacco usage. The statements and vaporizers & products shown on this website have not been evaluated by the US Food and Drug Administration (FDA). These devices are not designed to diagnose, cure, prevent, or treat any disease. Before using a vaporizer, please consult with a licensed health care provider. If you use a vaporizer, you do so at your own risk. Inhalation is inadvisable and may potentially be harmful. Any comments from user-submitted reviews found on this website are related to the users own personal experiences, and are not endorsed, reviewed, or necessarily shared by sharebongs.com or its affiliates. Vaporizing does not necessarily eliminate any and all toxins found in vaporized substances, so much care should be taken prior to use. By using sharebongs.com, you acknowledge and agree to abide by our Terms of Use page before making any purchase on this website.