sharebongs
Gas Mask Silicone Bong With Acrylic Straight Percolator Pipe
Inquiry Now
Description
Reviews ( 0 )
Welcome To Sharebongs
We Promised You Excellent Glass Bongs And Sincere Customer Service.
One Products For Free Epacket Shipping. Offer Water Pipes Wholesales, Drop Shipping, And Customer Made.
Gas Mask Silicone Bong For Smoking Acrylic Description:
Get lost in the moon fog with this Gas Mask Bong from Sharebongs. It is the perfect bong to pull out at a party or impress your friends, even the clumsiest ones, without having to worry about damage. The silicone gas mask and acrylic tube can survive even the roughest handling.
The Gas Mask comes in a random multicolored design or pure color, and is equipped adjustable head straps to fit comfortably around most heads. The acrylic tube on this mask comes with a metal downstem with a metal screw on bowl that is kept in place with a rubber grommet. The bottom of the acrylic tube has a plastic cover that is removable, which makes it extremely easy to clean. We do recommend using a screen in the bowl to prevent ash and herb crumbs from traveling into the bong water.
To use the gas mask bong, simply load up the bowl, securely fasten the mask onto your head with the adjustable straps, fire it up and inhale with the mask firmly pressed against your face. Please ensure to close your eyes when using this bong, or wear a pair of swimming goggles to stop the smoke from going in your eyes as it swirls around inside the mask.

Specifications:
Material: Food-grade Silicone
Shape: Gas Mask
Color: Muti-color, Green, Purple, Send Randomly
Height: 40cm (15.75inch silicone bong)
Base Diameter: 3.85cm (1.5inch)
Net Weight: 550g
May have 1 cm error in actual measurement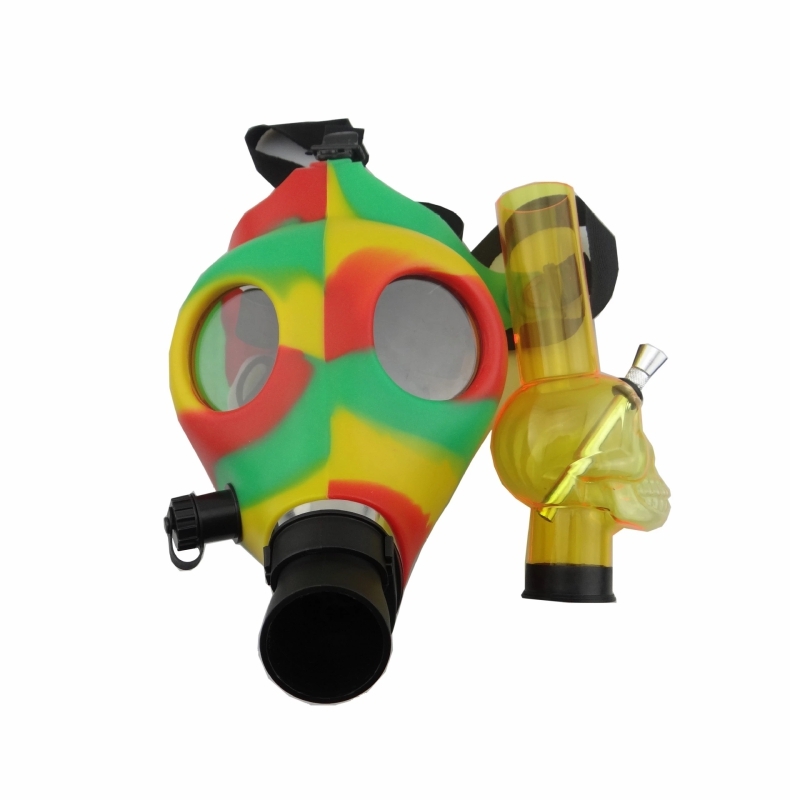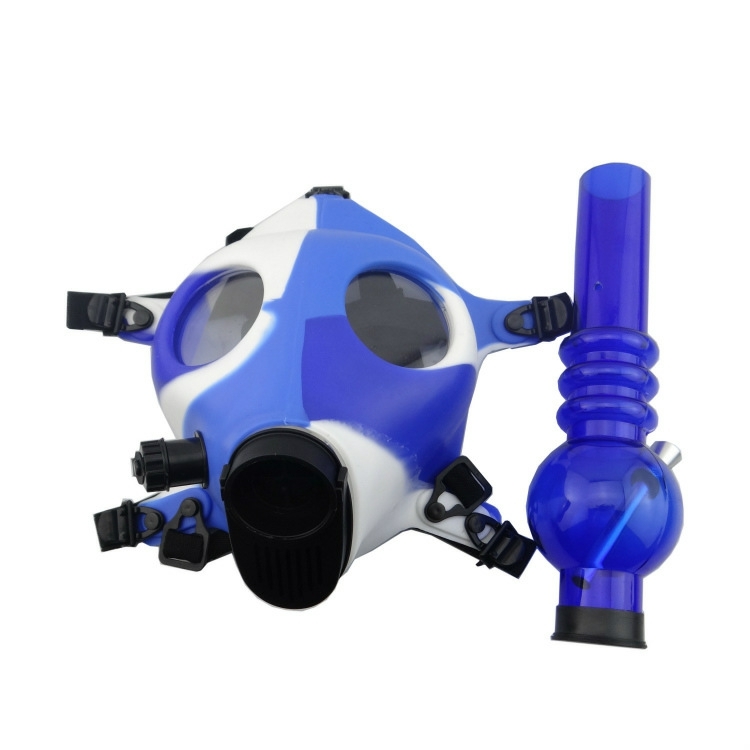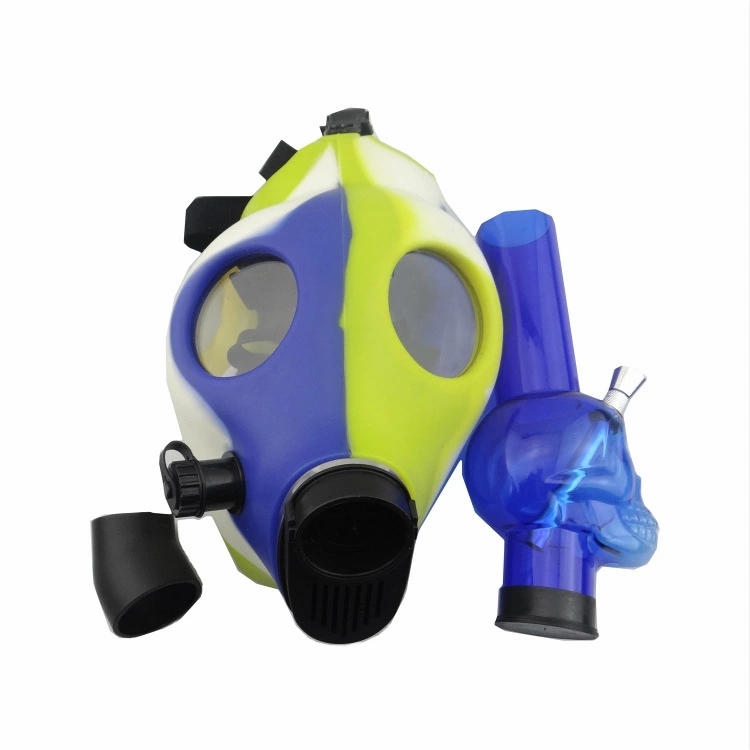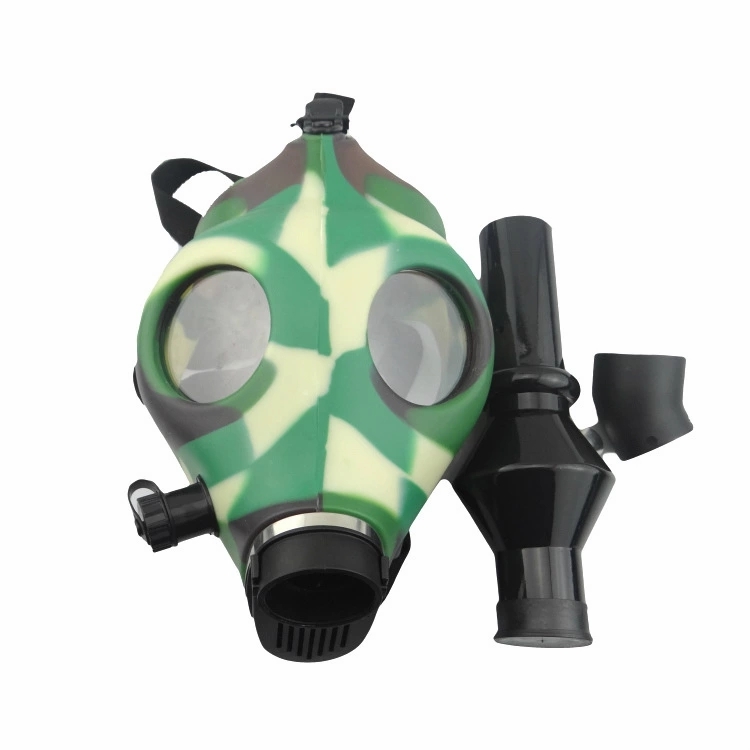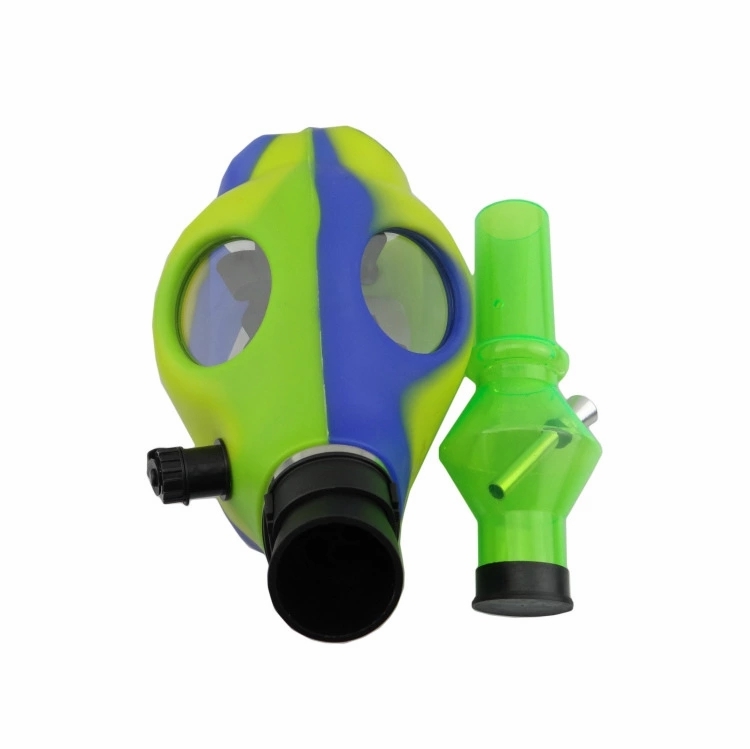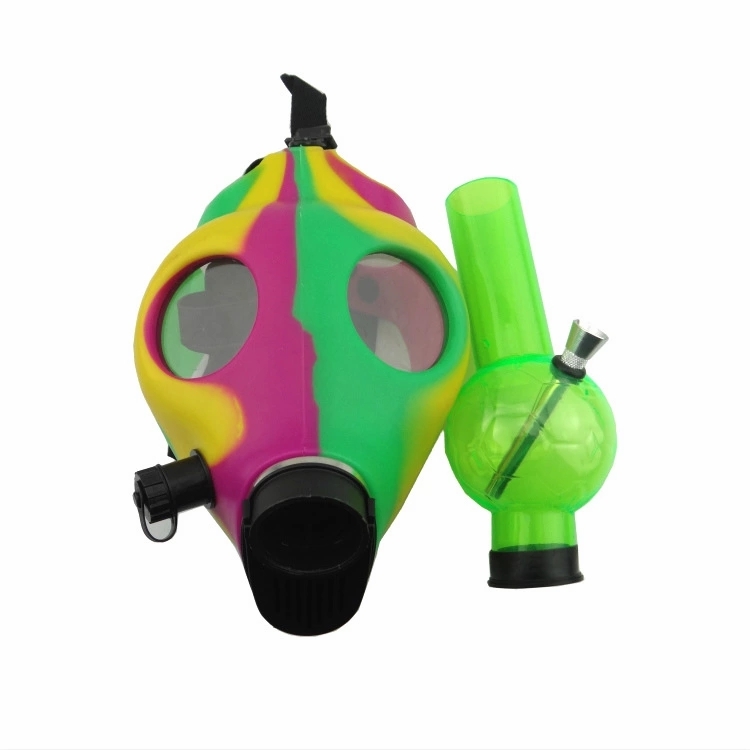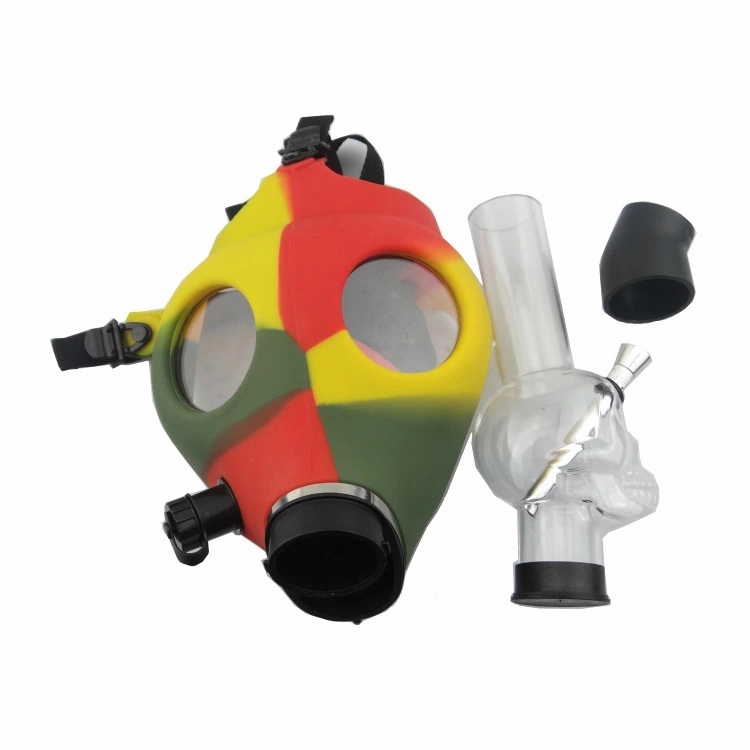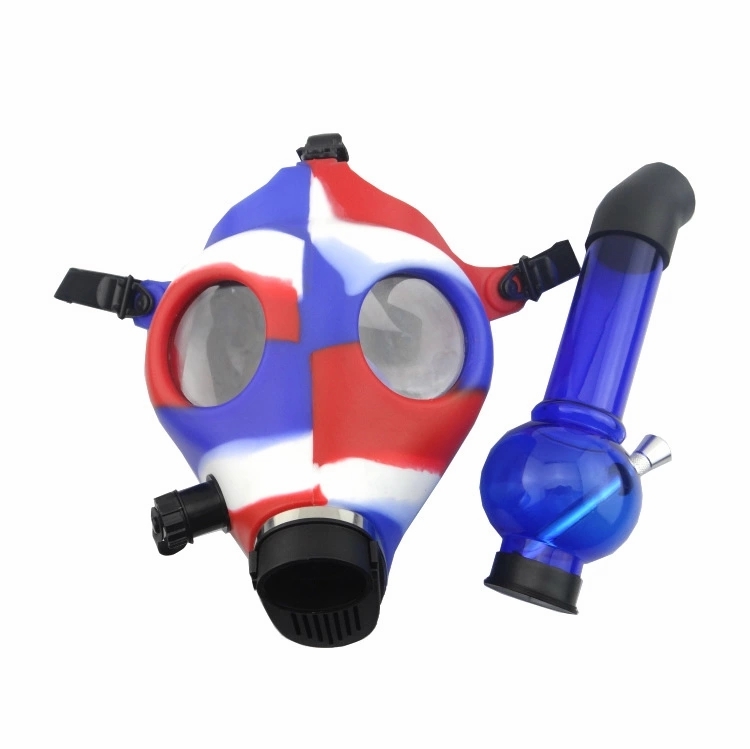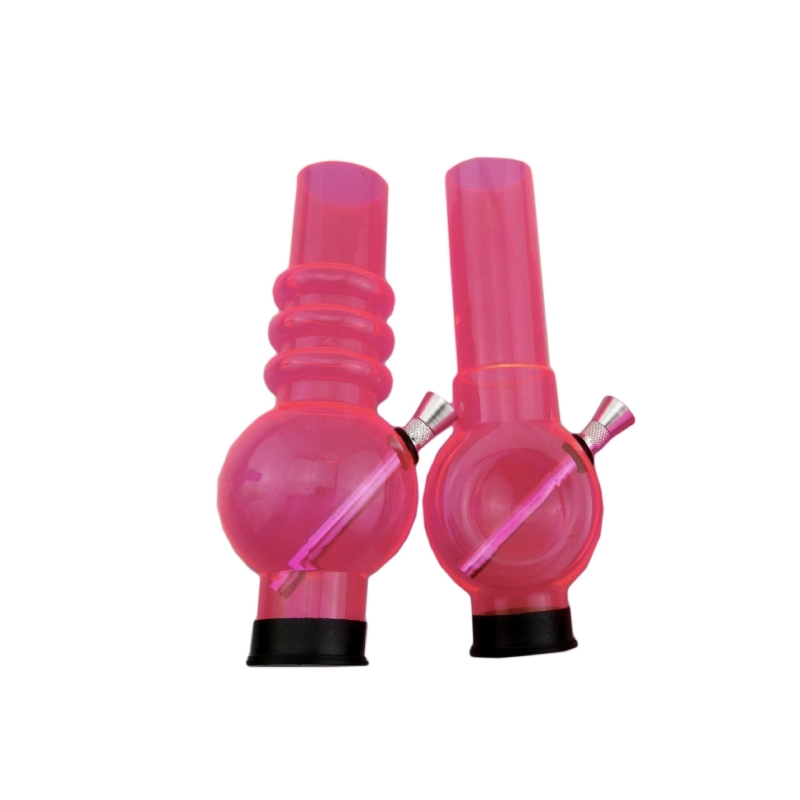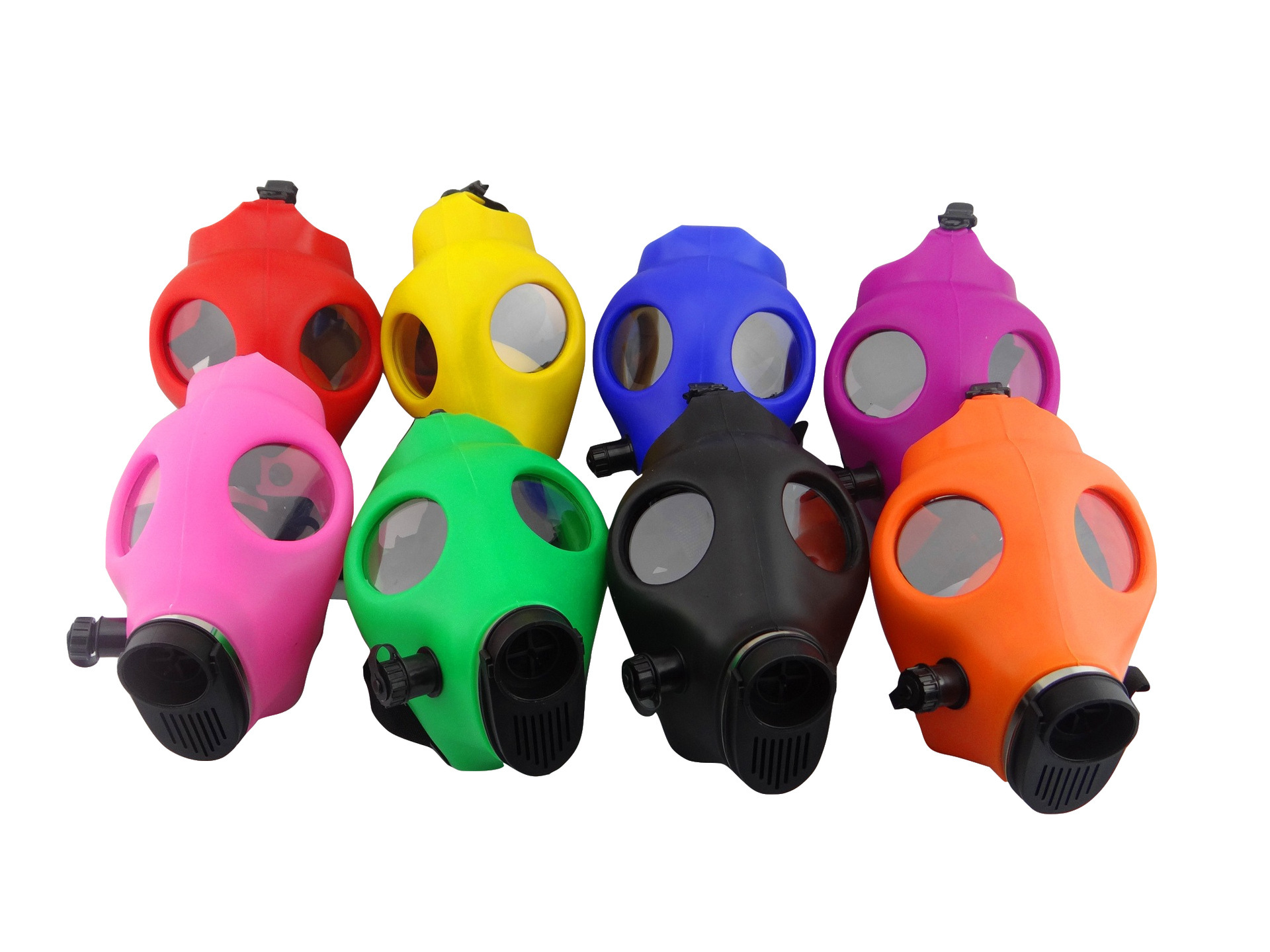 Promises and guarantees:
1, Your items will be shipped out within 3 working days after order comfirmed.
2, Normally, ePacket takes 10-23days shipping depends on weather and carrier.
3, Please send us pictures if your items were broken during the transit, we will arrange reshipment within 3 working days after checked out.
4, If your parcel was returned by custom, please send us a new and different address for reshipment.
5, Please contact us (Email:tianluo@sharebongs.com) if you need any help. Please try to communicate before open a dispute.
For more Warranty and Return, please visit the Warranty and Return page.
You must be 21 years or older to browse this website and purchase products.
Share Bongs is an online store for smoking accessories. All Glass Bong or Dab Rigs are intended for legal dry herb or tobacco usage. The statements and vaporizers & products shown on this website have not been evaluated by the US Food and Drug Administration (FDA). These devices are not designed to diagnose, cure, prevent, or treat any disease. Before using a vaporizer, please consult with a licensed health care provider. If you use a vaporizer, you do so at your own risk. Inhalation is inadvisable and may potentially be harmful. Any comments from user-submitted reviews found on this website are related to the users own personal experiences, and are not endorsed, reviewed, or necessarily shared by sharebongs.com or its affiliates. Vaporizing does not necessarily eliminate any and all toxins found in vaporized substances, so much care should be taken prior to use. By using sharebongs.com, you acknowledge and agree to abide by our Terms of Use page before making any purchase on this website.