sharebongs
LBtwink Web Celebrity Same Style | Glow In The Dark 3D Mushroom Pattern Straight Tube Glass Bong
stars, based on
21
reviews
Inquiry Now
Description
specifics
Reviews ( 21 )
Welcome To Sharebongs
We Promised You Excellent Glass Bongs And Sincere Customer Service.
One Products For Free Epacket Shipping. Offer Water Pipes Wholesales, Drop Shipping, And Customer Made.
3D Mushroom Pattern Straight Perc Glow In The Dark Bongs Description:
These bright and colourful beaker bongs have 3D Mushroom patterns. Featuring 5mm borosilicate glass, a removable down stem, 18mm female joint, and an ice pinch. 3D parts are created with pyrex glass.
Specifications:

Material: Glass
Color: 3D Mushroom
Joint: 18mm Female Joint
Height: 22cm (8.66inch glass bong)
Net Weight: about 480g
Glass Thickness: 5mm
You will receive: 1pc glass bong + 1pc glass bowl + 1pc downstem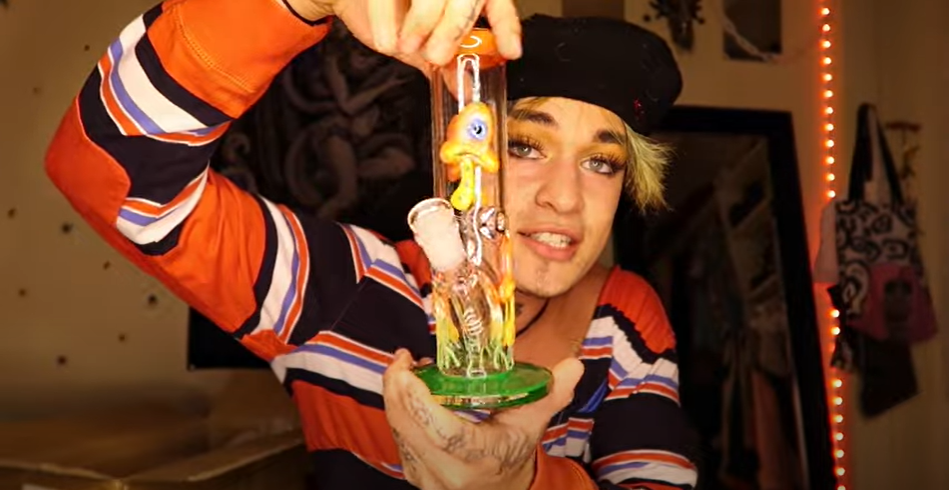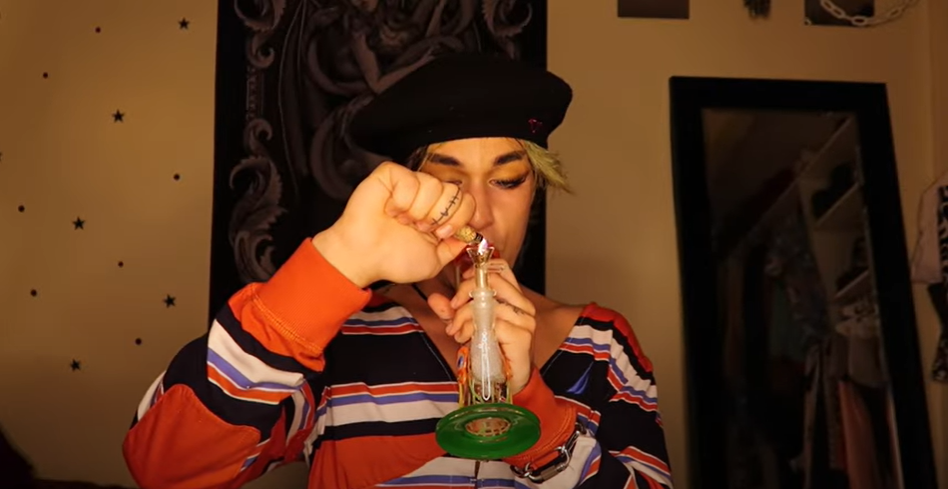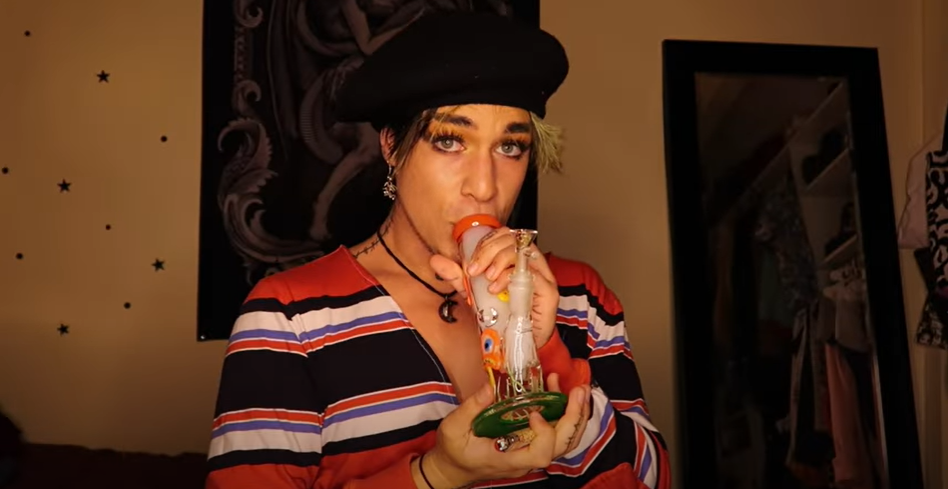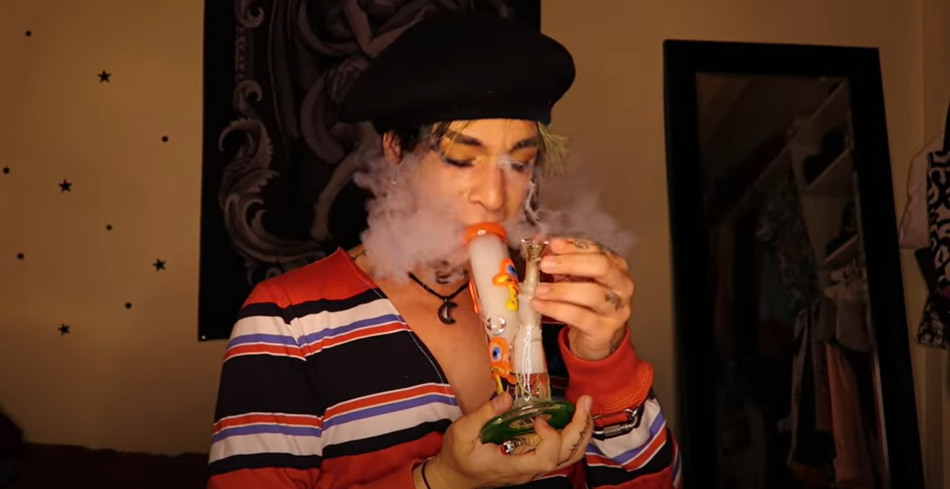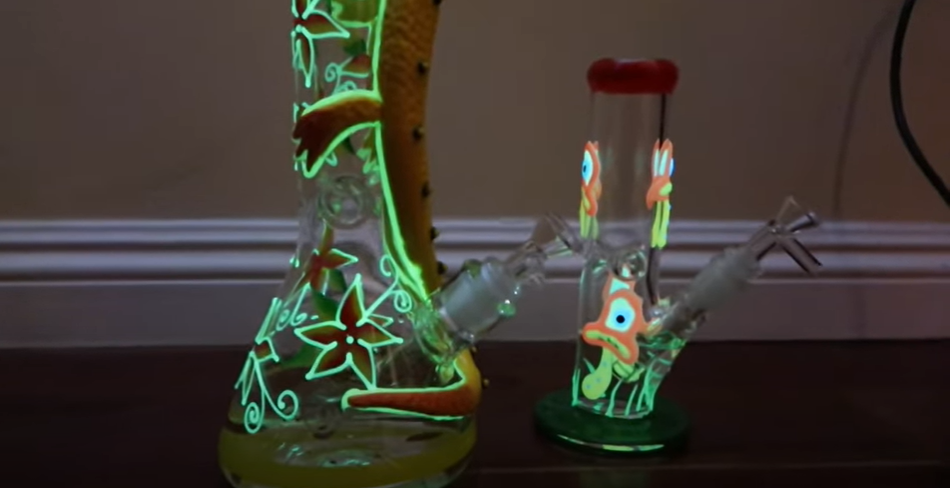 Promises and guarantees:
1, Your items will be shipped out within 3 working days after order comfirmed.
2, Normally, ePacket takes 10-23days shipping depends on weather and carrier.
3, Please send us pictures if your items were broken during the transit, we will arrange reshipment within 3 working days after checked out.
4, If your parcel was returned by custom, please send us a new and different address for reshipment.
5, Please contact us (Email:tianluo@sharebongs.com) if you need any help. Please try to communicate before open a dispute.
For more Warranty and Return, please visit the Warranty and Return page.

FEATURES:

3D Mushroom,diffused downstem,glow in the dark,Straight Percolator
ByHI***Tuesday, 18 May 2021
First off, if you want a sturdy thick bong this is the way to go. I have never had a bong rip as nice and smooth as this one, my only issue is the bowl piece is a tad small and can make it harsh so I switched to an old piece I have.
Read more
Read less
ByHU****Monday, 17 May 2021
Sits strong on the table and worn fall over, very thick glass but not too heavy overall. Lots of room for ice so the hits are smooth. Came very well packaged.
Read more
Read less
ByCY***55Sunday, 16 May 2021
Great quality and function, glass is thick and has a large opening without being too much volume. Would totally purchase again and recommend.
Read more
Read less
BySD****22Sunday, 16 May 2021
I love the whole thing it's just such a work of art
Read more
Read less
By**09guSaturday, 15 May 2021
I took a hit out of this bong and 10 mins later I was on the moon. From just one hit. It was beautiful.
Read more
Read less
ByKJ**266Saturday, 15 May 2021
Loved! arrived very fast!
Read more
Read less
ByKL**rh6Friday, 14 May 2021
Easy to clean with salt shaken, the weight in my hand makes me feel safer, it is thick and very well balanced. Perfect height. I go through pipes of this style and I would say this is the best.
Read more
Read less
ByDF***Tuesday, 11 May 2021
Pictures don't do this bong justice. It's so beautiful in person! The glass is nice and thick and the way the down stem is designed makes this baby hit so smoothly. Worth it!
Read more
Read less
ByGH****Tuesday, 11 May 2021
Beautiful piece , true to photos! Very high quality and wrapped very securely! I love my new piece.
Read more
Read less
ByGH*****22Monday, 10 May 2021
Works great and is at a fantastic price too
Read more
Read less
BySD**IOMonday, 10 May 2021
Hits like a champ.
Read more
Read less
ByKO*****21Saturday, 08 May 2021
BEST GLASS EVER Worth every penny. I already dropped it a foot onto carpet with concrete under and its still fine. Just spend the money. You wont regret it!
Read more
Read less
ByG**FTThursday, 06 May 2021
Perfect and on time.
Read more
Read less
ByLS*****12Tuesday, 04 May 2021
Pretty awesome bong... a little less thick then I was expecting, and the bowl was smaller than expected as well. However it still rips really well, and is beyond beautiful
Read more
Read less
ByAK****09Saturday, 01 May 2021
Great packaging & super speedy shipping
Read more
Read less
ByHI***OPSaturday, 01 May 2021
Nice and smooth glass, thick, and just great to use,
Read more
Read less
ByAS*****Sunday, 25 April 2021
Glass is thick and strong. The percs work wonders 10/10 would recommend
Read more
Read less
ByLL*56Wednesday, 21 April 2021
little bong, glows really well even in half light!
Read more
Read less
ByOP77**6Tuesday, 20 April 2021
BEST BANG FOR YOUR BUCK VERY SATISFIED WITH THE PURCHASE, GLASS IS DURABLE NOT CHEAP. VERY SMOOTH AS WELL. HIGHLY RECOMMEND THIS PRODUCT COULDNT BE HAPPIER WITH THE PURCHASE
Read more
Read less
ByOLP**8ffFriday, 16 April 2021
Prettiest bong that you'll ever see. Just wish that it came with the matching bowl, that was described in the description, instead of a clear one. Other than that, I'd highly recommend this.
Read more
Read less
You must be 21 years or older to browse this website and purchase products.
Share Bongs is an online store for smoking accessories. All Glass Bong or Dab Rigs are intended for legal dry herb or tobacco usage. The statements and vaporizers & products shown on this website have not been evaluated by the US Food and Drug Administration (FDA). These devices are not designed to diagnose, cure, prevent, or treat any disease. Before using a vaporizer, please consult with a licensed health care provider. If you use a vaporizer, you do so at your own risk. Inhalation is inadvisable and may potentially be harmful. Any comments from user-submitted reviews found on this website are related to the users own personal experiences, and are not endorsed, reviewed, or necessarily shared by sharebongs.com or its affiliates. Vaporizing does not necessarily eliminate any and all toxins found in vaporized substances, so much care should be taken prior to use. By using sharebongs.com, you acknowledge and agree to abide by our Terms of Use page before making any purchase on this website.