sharebongs
Description
specifics
Reviews ( 24 )
Welcome To Sharebongs
We Promised You Excellent Glass Bongs And Sincere Customer Service.
One Products For Free Epacket Shipping. Offer Water Pipes Wholesales, Drop Shipping, And Customer Made.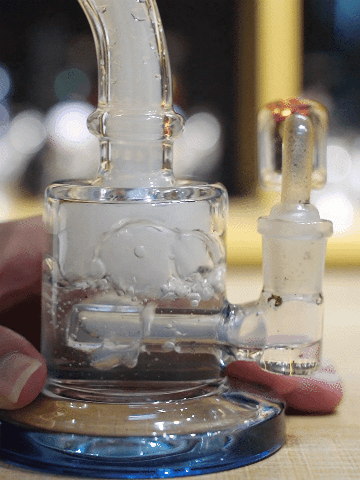 Portable Inline Perc Banger Hanger Dab Rigs or Mini Dab Rigs Specifications:
This inline perc banger hanger dab rig features a simple design but with incredible function. The inline perc provides just enough diffusion for a mini rig while keeping the flavor of your concentrates or herbs. Featuring a bent neck to prevent splash back and a banger hanger joint specifically designed to fit quartz banger. And at a very affordable price, this cheap dab rig is a great addition to any glass collection.
This scientific glass dab rig features excellent filtration with the horizontally aligned inline perc. The mini 6 inch oil rig is easy to handle and the thick wide base allows it stands sturdily wherever you set it. Includes a pure quartz banger that provides the best tasting dabs from every smoke sesh.
Specifications:
Material: Glass
Color: Blue, Green, Purple, Pink
Joint: 14mm Female Joint
Height: 15cm (6inch mini dab rig)
Net Weight: about 260g
Base Diameter: 8.5cm
Glass Thickness: 4mm
You will receive: 1pc glass bong + 1pc quartz banger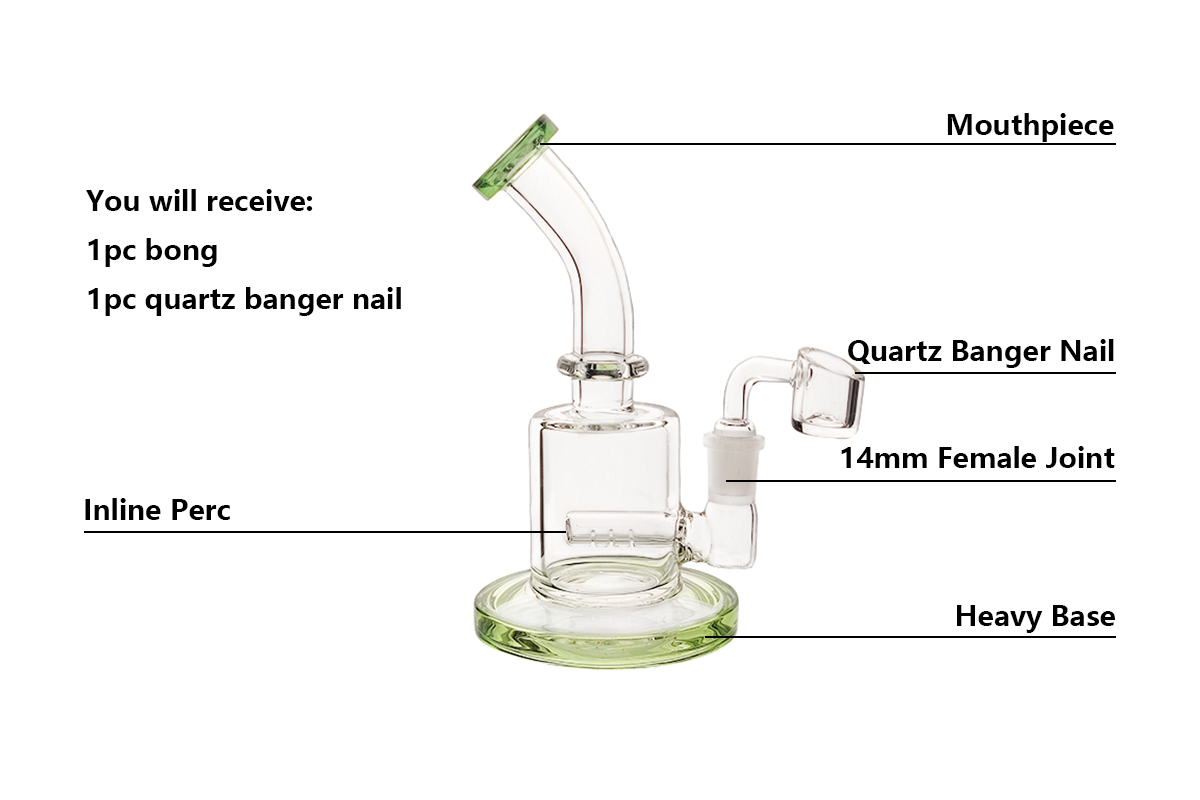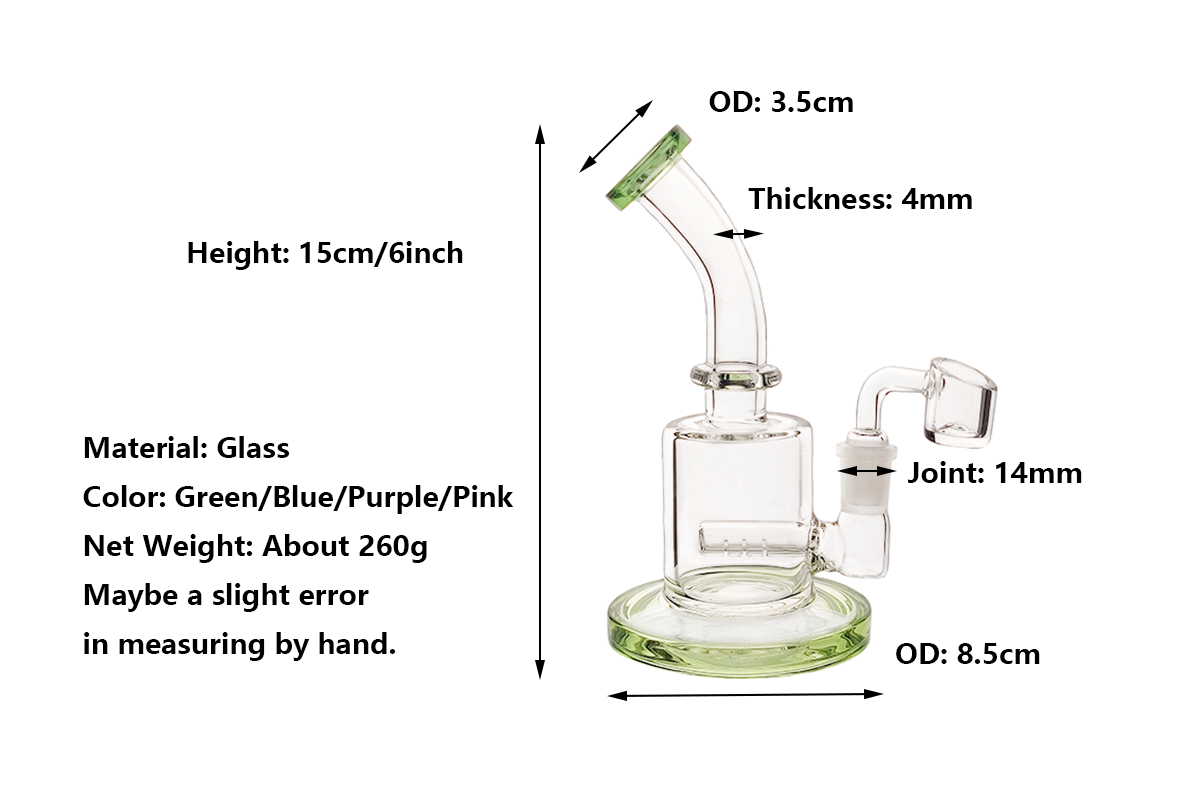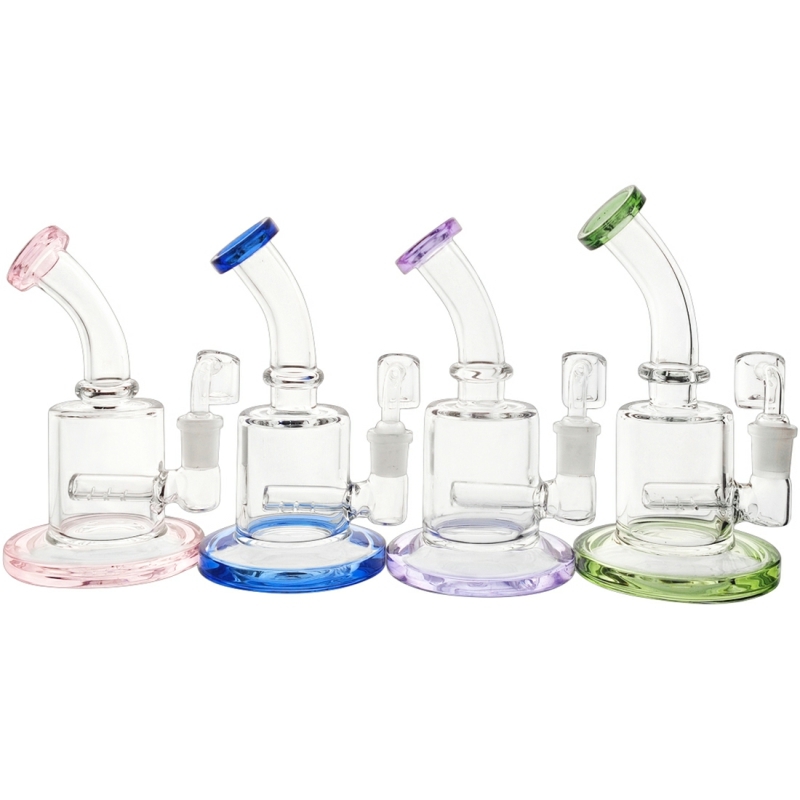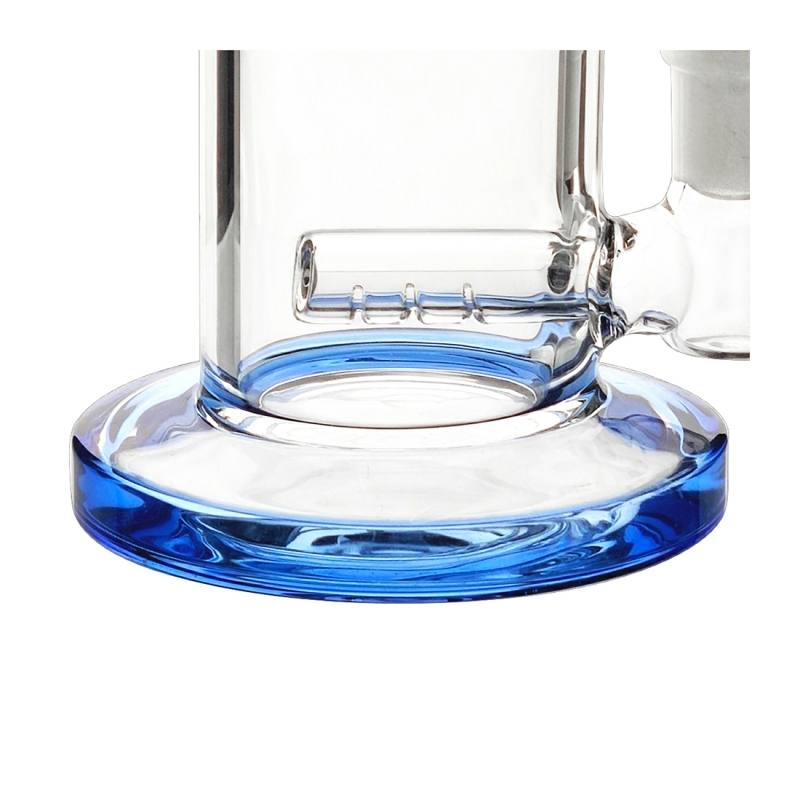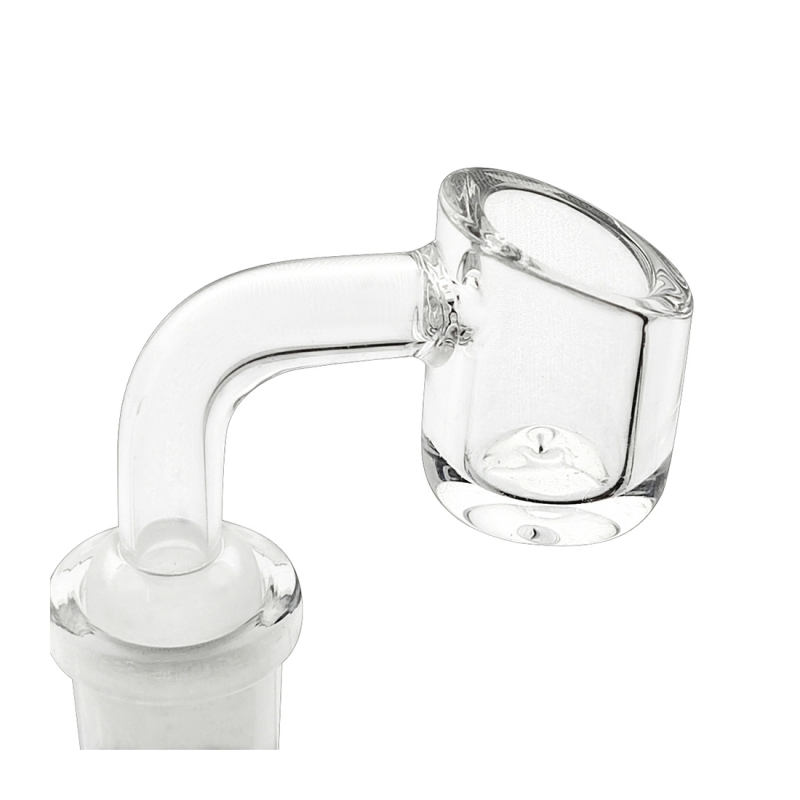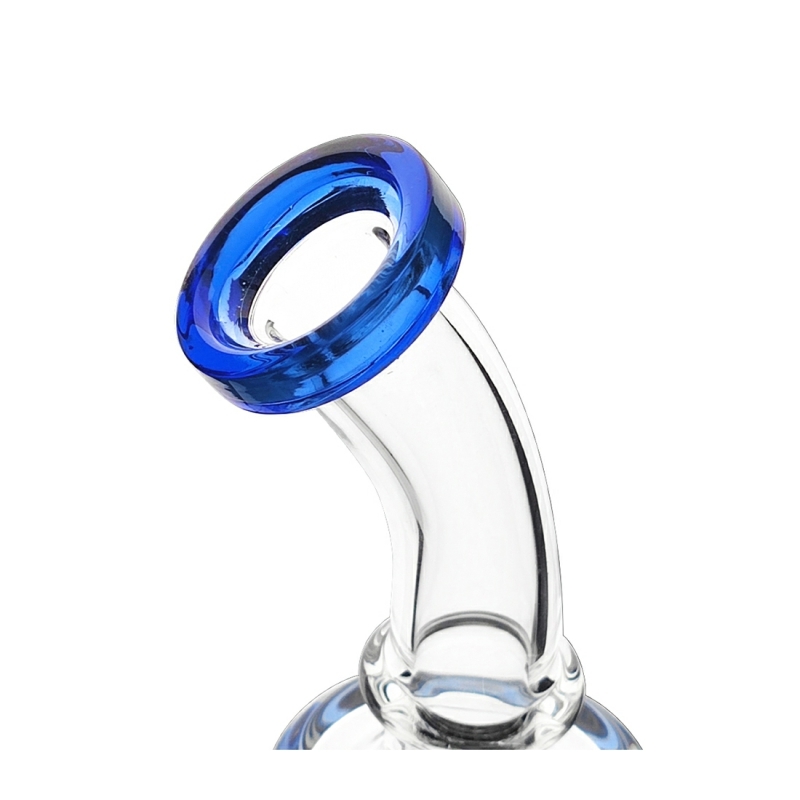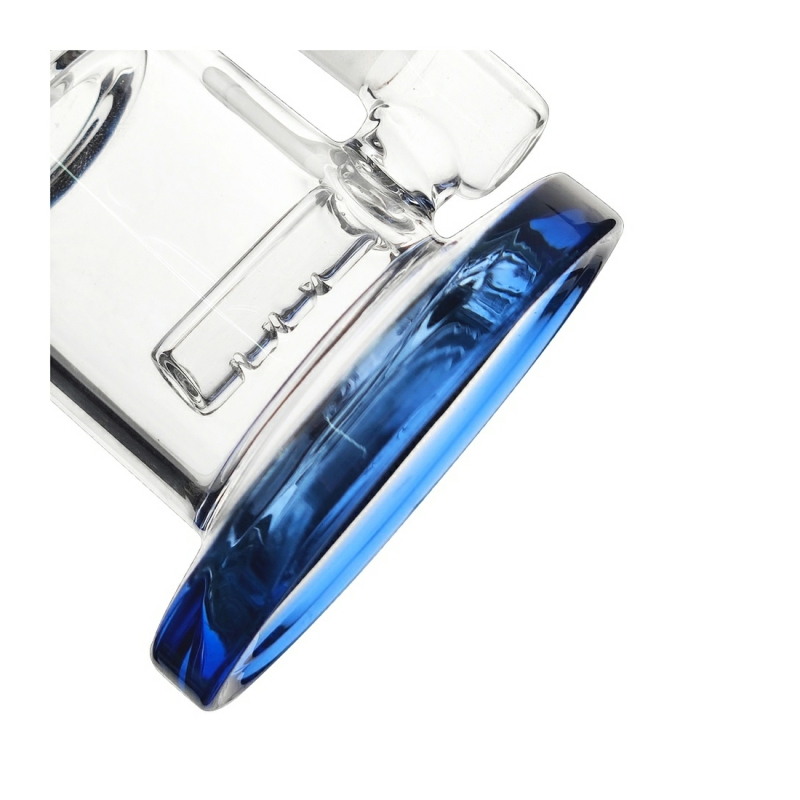 Promises and guarantees:
1, Your items will be shipped out within 3 working days after order comfirmed.
2, Normally, ePacket takes 10-23days shipping depends on weather and carrier.
3, Please send us pictures if your items were broken during the transit, we will arrange reshipment within 3 working days after checked out.
4, If your parcel was returned by custom, please send us a new and different address for reshipment.
5, Please contact us (Email:tianluo@sharebongs.com) if you need any help. Please try to communicate before open a dispute.
For more Warranty and Return, please visit the Warranty and Return page.

FEATURES:

Inline Percolator,mini Rigs,Thick Bong,4mm Quartz Banger
ByKI**64Wednesday, 17 November 2021
Product arrived timely and as described, very satisfied with purchase.
Read more
Read less
ByKO**64Tuesday, 16 November 2021
at product, exactly as shown ships to US quickly. Third purchase
Read more
Read less
ByGY**24Tuesday, 09 November 2021
Killer piece. Just washed in very hot soapy water. Ready to rip it.
Read more
Read less
ByDF**43Monday, 08 November 2021
Great quality for the price, glass is a bit thin but product is still awesome!
Read more
Read less
ByDF**53Monday, 08 November 2021
A little over two weeks from click to door. Arrived intact. As advertised.
Read more
Read less
ByDR**30Friday, 08 October 2021
Simple design with nice thick glass. Well packaged for delivery. Very happy!
Read more
Read less
ByGO***Wednesday, 19 May 2021
cute one
Read more
Read less
ByHOO***Sunday, 09 May 2021
Quick, nice wrapping/packaging. Arrived safe. Always great products, 2nd one for me, couple friends just ordered theirs after using mine.
Read more
Read less
ByQQ**00Monday, 03 May 2021
Nice little bong, hits good!
Read more
Read less
ByJO***Sunday, 02 May 2021
This thing is awesome.
Read more
Read less
ByUY**S8ATuesday, 27 April 2021
First bong... great product and great first experience!
Read more
Read less
ByDNE**FTuesday, 20 April 2021
Arrives in great shape
Read more
Read less
ByAmbrosia K.Monday, 19 April 2021
Very good service. And beyond happy with my products I received in less than a week
Read more
Read less
ByFGF8**feMonday, 19 April 2021
Absolutely incredible quality glass for the price. I would think this bong cost at least $40 and it hits so well. 10/10 would recommend
Read more
Read less
ByMiff.DMonday, 19 April 2021
Amazing company Review by Eric S. on 10 Jul 2016review stating Amazing companyI love this little oil rig best ever
Read more
Read less
ByMsssMonday, 19 April 2021
Very quick to reply and very quickly got my package out. Tianluo great service.
Read more
Read less
ByFRA**DMonday, 19 April 2021
Was a lot nicer than I expected it to be. Also arrived two days faster than original date. Very happy
Read more
Read less
ByHHFH88*Sunday, 18 April 2021
Well, it's definitely not a bong, but in terms of being a bubbler, it's not a bad one. It's a nice little piece that's perfect for outdoor or indoor smoking.
Read more
Read less
ByTIANL88Saturday, 17 April 2021
Exactly what the description says. Good quality. Fast shipping.
Read more
Read less
ByFDD**905Saturday, 17 April 2021
This was my first piece and it was definitely a good starter piece. It's small and portable which made it easy to take around with it in my pocket just in case the time came to use it. Definitely recommend this to anyone starting off or need a small bowl that still can pack a punch!
Read more
Read less
You must be 21 years or older to browse this website and purchase products.
Share Bongs is an online store for smoking accessories. All Glass Bong or Dab Rigs are intended for legal dry herb or tobacco usage. The statements and vaporizers & products shown on this website have not been evaluated by the US Food and Drug Administration (FDA). These devices are not designed to diagnose, cure, prevent, or treat any disease. Before using a vaporizer, please consult with a licensed health care provider. If you use a vaporizer, you do so at your own risk. Inhalation is inadvisable and may potentially be harmful. Any comments from user-submitted reviews found on this website are related to the users own personal experiences, and are not endorsed, reviewed, or necessarily shared by sharebongs.com or its affiliates. Vaporizing does not necessarily eliminate any and all toxins found in vaporized substances, so much care should be taken prior to use. By using sharebongs.com, you acknowledge and agree to abide by our Terms of Use page before making any purchase on this website.