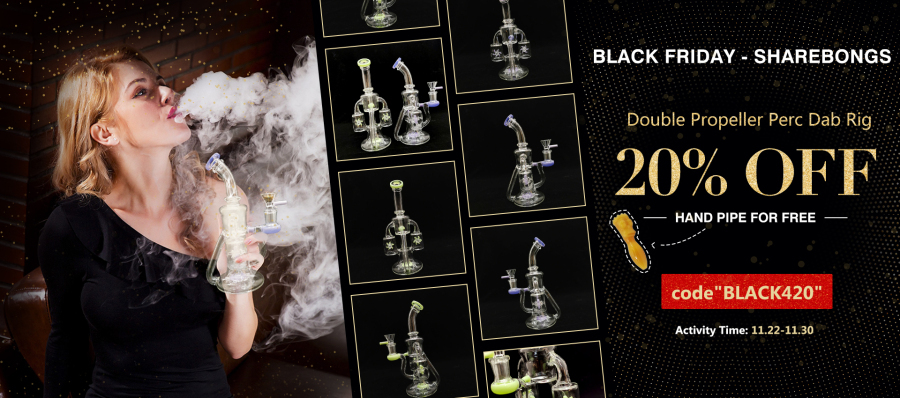 1. 20% OFF, code: BLACK420
2. Giveaway a cool hand pipe
3. Free shipping worldwide
Activity time: 11.22-11.30
Limited time offer, not waiting for expiration!

Double Propeller Percolator Dab Rig Description:

Double the fun with optimally filtered hits through the Double Propeller Perc Recycler dab rig. Rips travel through not one, but two propellers for extra filtration. Infusing smoke with water sensations along its' way to the top. What you'll inhale is an extra smooth, and ultra-tasty hit. Bulged glass, provide a sophisticated look that are functional for gripping too. With a perfectly bent mouthpiece, you'll be elevating your rip with ease and comfort, along with the security of an extra thick foot for stability.
Your Idol Highly Recommend