sharebongs
Funnel Chamber Recycler Sidecar Oil Dab Rigs
Inquiry Now
Description
Reviews ( 7 )
Welcome To Sharebongs
We Promised You Excellent Glass Bongs And Sincere Customer Service.
One Products For Free Epacket Shipping. Offer Water Pipes Wholesales, Drop Shipping, And Customer Made.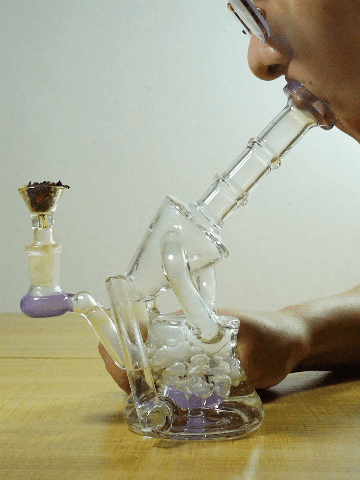 Recycler Glass Water Pipes Showerhead Perc Bongs Or Oil Rigs Description:
Factory direct price, enough stock and we have dedicated product controllers. If any problem please feel free to contact with us first.We promised you excellent dab rig products!
Specifications:
Material: Glass
Color: Green, Purple
Joint: 14mm female joint
Height:18cm (7.1inch showerhead percolator bong)
Net Weight: about 300g
You will receive: 1pc glass bong + 1pc glass bowl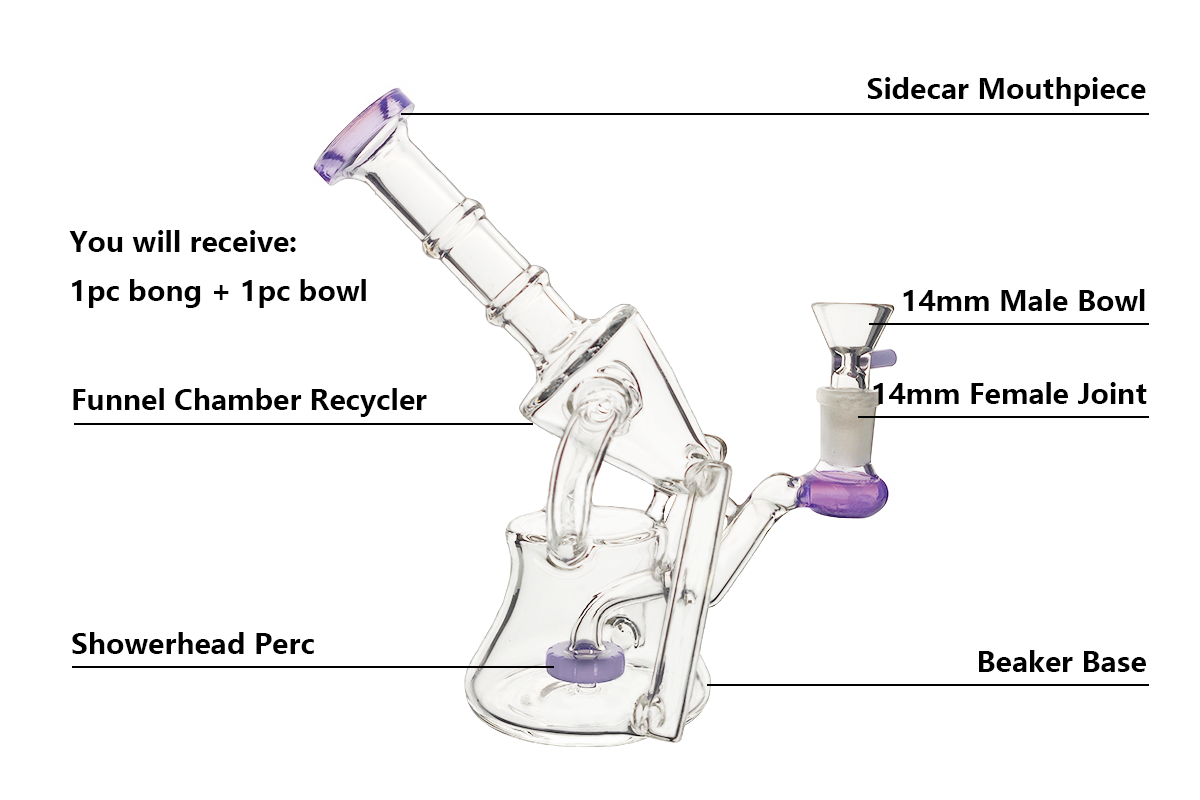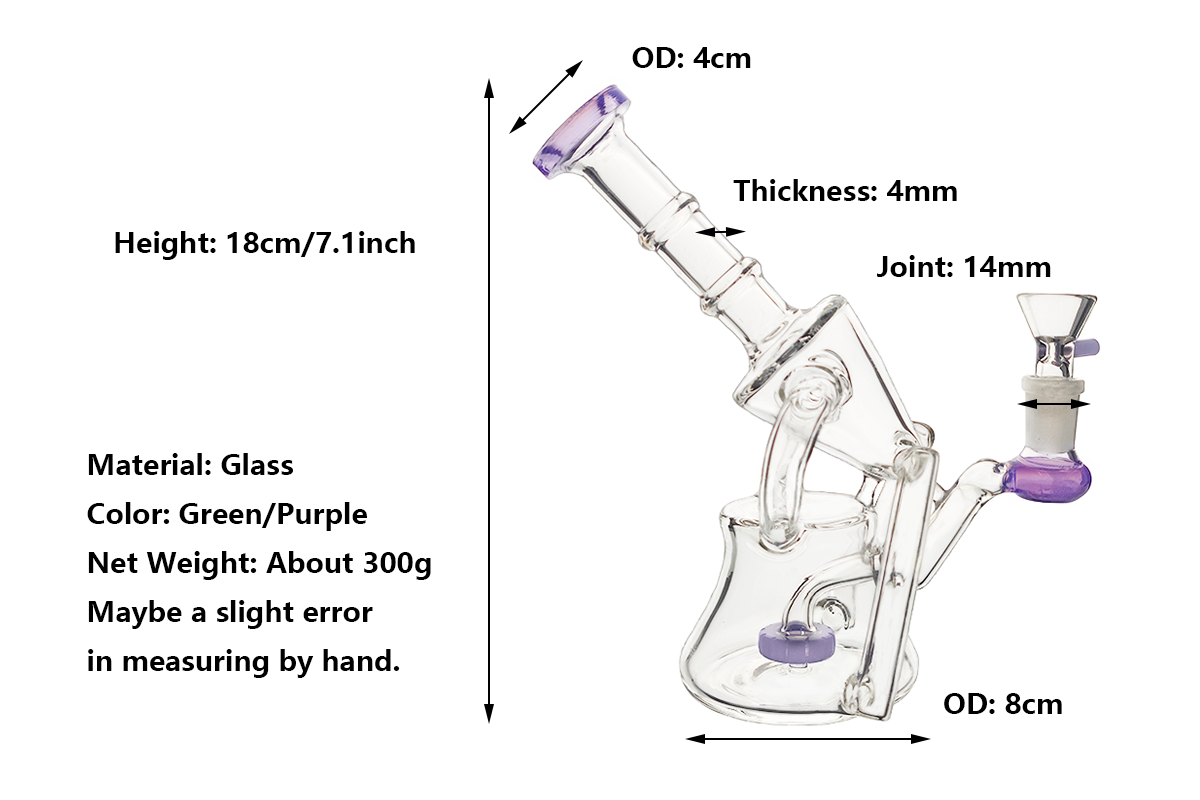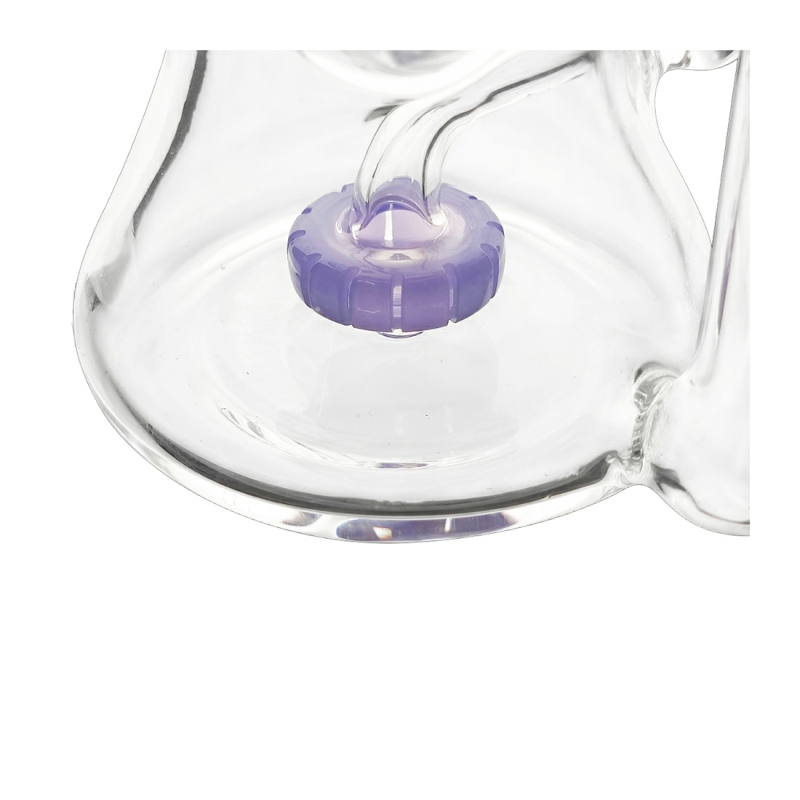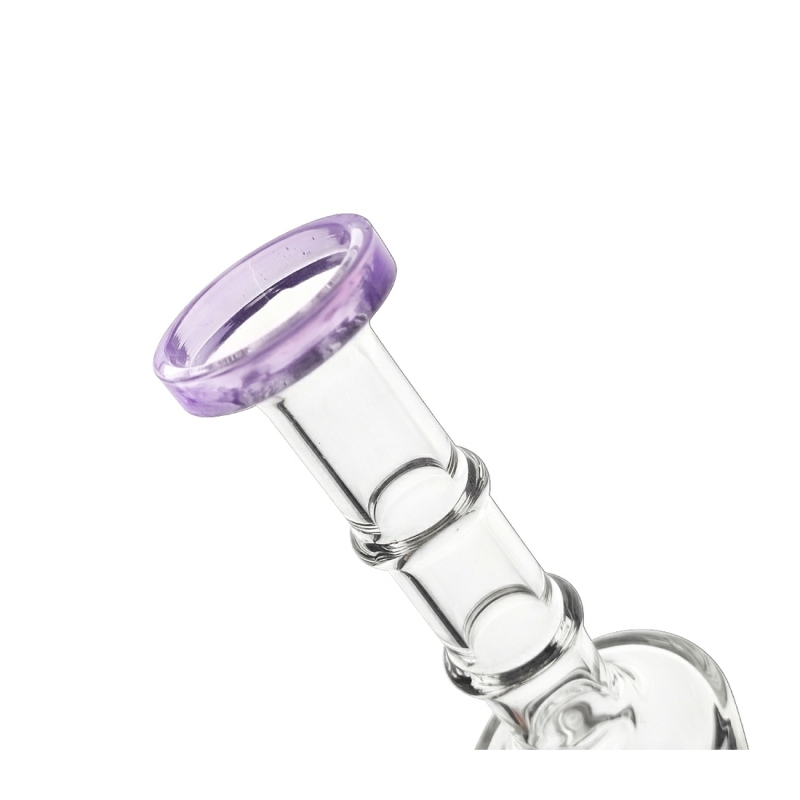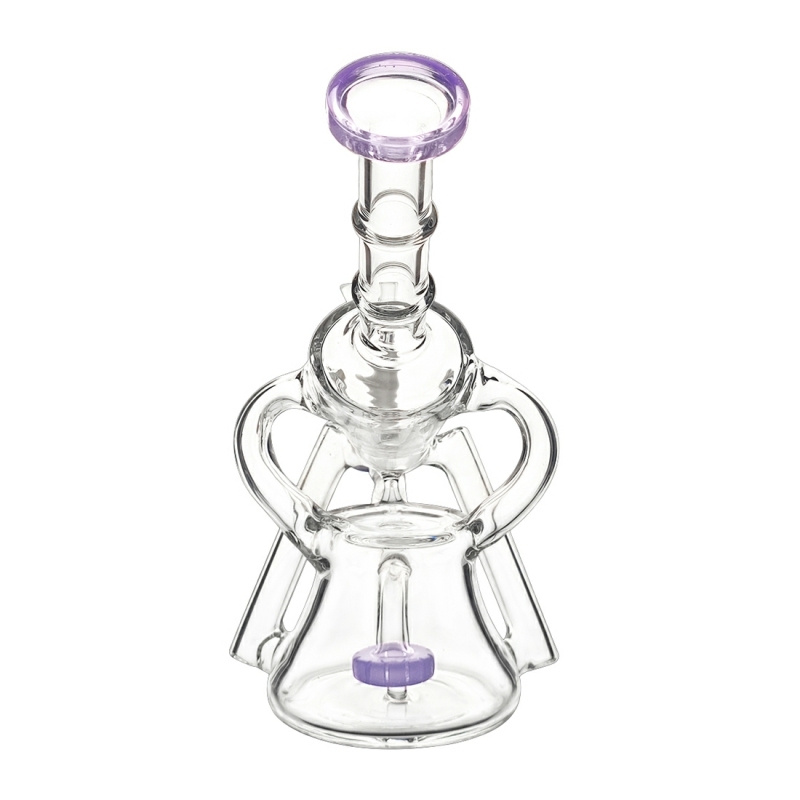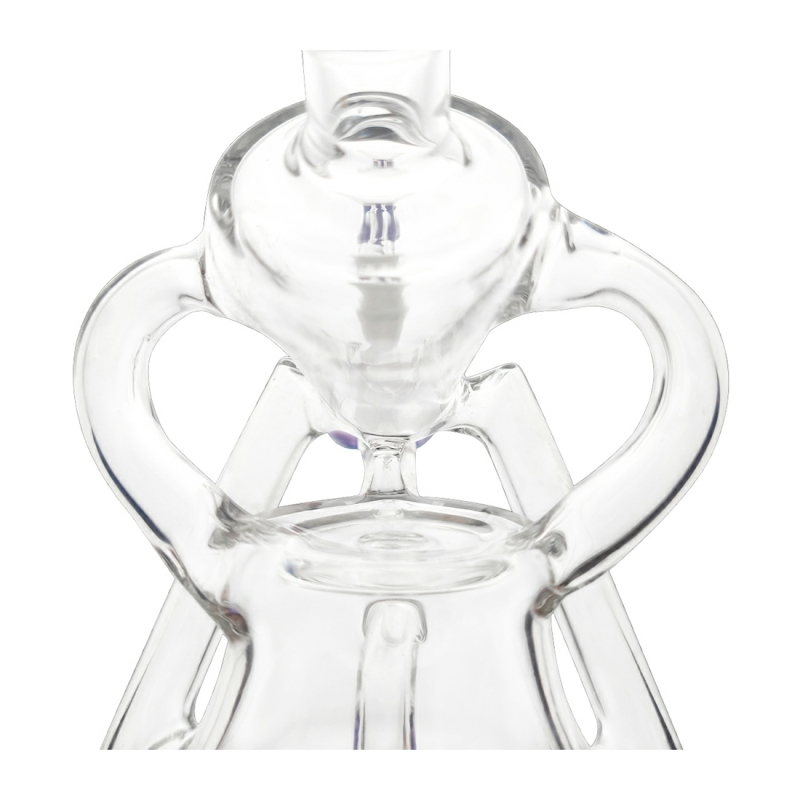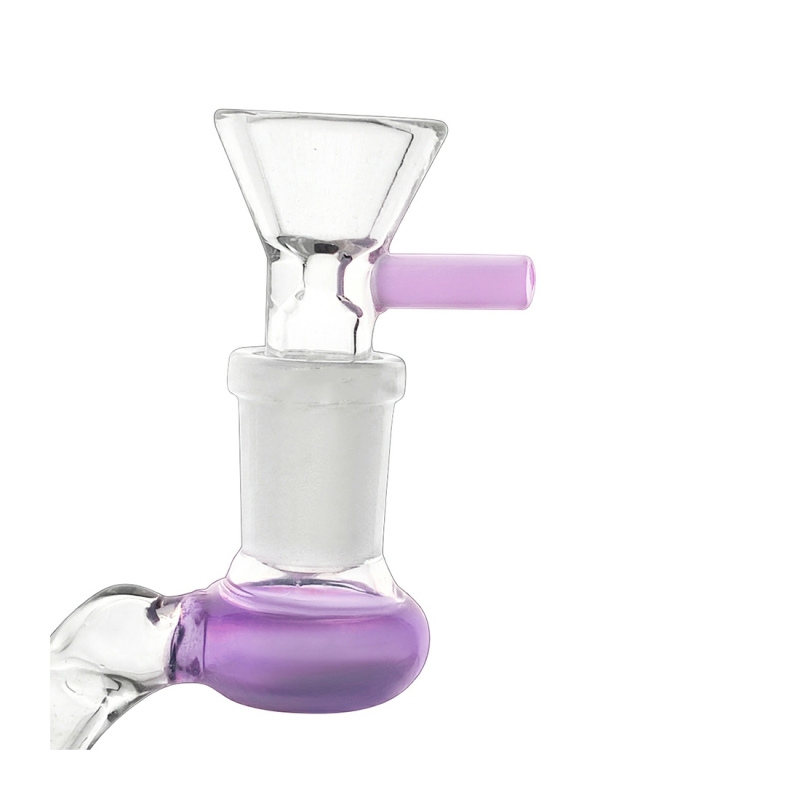 Promises and guarantees:
1, Your items will be shipped out within 3 working days after order comfirmed.
2, Normally, ePacket takes 10-23days shipping depends on weather and carrier.
3, Please send us pictures if your items were broken during the transit, we will arrange reshipment within 3 working days after checked out.
4, If your parcel was returned by custom, please send us a new and different address for reshipment.
5, Please contact us (Email:tianluo@sharebongs.com) if you need any help. Please try to communicate before open a dispute.
For more Warranty and Return, please visit the Warranty and Return page.

ByBN****Monday, 10 May 2021
Thickest glass water pipe I've ever owned... Delivers huge amount of smoke but very smooth for a beaker style water pipe.. I love this thing and would recommend to anyone looking for a night quality pipe built to last..😍😍😍 love this thing
Read more
Read less
ByBobbiTuesday, 20 April 2021
Awesome Piece..The mouth angle is Perfect!! A Must Buy for the price!!
Read more
Read less
ByGG**576Tuesday, 20 April 2021
It came in perfect condition, albeit a little bit late due to being ordered around the holiday season. But the function is amazing and I couldn't be happier. It's an amazing piece for the price, definitely worth it.
Read more
Read less
ByJoshua L.Monday, 19 April 2021
Excellent purchase and arrived quickly! Very happy with my order. Thank you!
Read more
Read less
ByDSD**GFDSunday, 18 April 2021
My bong broke a few days before 4/20 so going on a last minute bong hunt online during quarantine i came across this site. great customer service and quick turn around i literally received it at the perfect time. bong is amazing although be aware because of the shape there will be buildup - i recommend cleaning it as often as possible to avoid large stains
Read more
Read less
ByDS**HSunday, 18 April 2021
Beautiful piece and I paid to have it shipped that day. It came right on time, safely wrapped. It was a loved birthday present. Thank you
Read more
Read less
ByGG*5656Monday, 12 April 2021
I SO LOVE MY NEW LITTLE BONG. IT HITS SO SMOOTH & THE TINY MAKES THE TASTE GRATE.. IT CAME 2 WEEKS EARLY & ON MY BIRTHDAY.. THANK YOU SO VERY MUCH.. THIS MOUTH IM BUYING THE ONE WITH BANGER...
Read more
Read less
You must be 21 years or older to browse this website and purchase products.
Share Bongs is an online store for smoking accessories. All Glass Bong or Dab Rigs are intended for legal dry herb or tobacco usage. The statements and vaporizers & products shown on this website have not been evaluated by the US Food and Drug Administration (FDA). These devices are not designed to diagnose, cure, prevent, or treat any disease. Before using a vaporizer, please consult with a licensed health care provider. If you use a vaporizer, you do so at your own risk. Inhalation is inadvisable and may potentially be harmful. Any comments from user-submitted reviews found on this website are related to the users own personal experiences, and are not endorsed, reviewed, or necessarily shared by sharebongs.com or its affiliates. Vaporizing does not necessarily eliminate any and all toxins found in vaporized substances, so much care should be taken prior to use. By using sharebongs.com, you acknowledge and agree to abide by our Terms of Use page before making any purchase on this website.