sharebongs
Straight Can / Honeycomb Perc Big Bong
stars, based on
18
reviews
Inquiry Now
Description
specifics
Reviews ( 18 )
Welcome To Sharebongs
We Promised You Excellent Glass Bongs And Sincere Customer Service.
One Products For Free Epacket Shipping. Offer Water Pipes Wholesales, Drop Shipping, And Customer Made.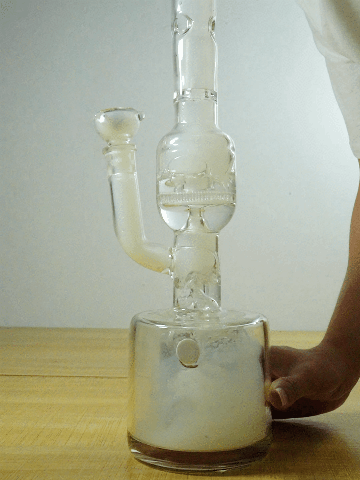 Ice Pinch & Splash Guard Honeycomb Percolator Scientific Glass Bongs Specifications:

Straight Can Glass Bong takes you back to the old school style of flower bongs for those who appreciate large water capacities and milky rips. The Honeycomb percolator Scientific Glass Bong takes you back to the old-school style of flower glass bongs for those who appreciate large water capacities and milky rips. The honeycomb perc with multiple tiny holes ensures excellent bubble stacking while the DOUBLE splash guard prevents the mouth from the pop water. The thinner neck allows for more sustained suction, giving you the ability to choose how hard you want the big bongs to hit. The can base fits most hands and consists of thick, sturdy glass.

Specifications:
Material: Glass
Color: Clear
Joint: 18mm Female Joint
Height: 42cm (16.5inch big bong)
Net Weight: about 1200g (42.3oz)
Glass Thickness: 5mm
Base Diameter: 10.5cm
You will receive:1pc glass bong + 1pc glass bowl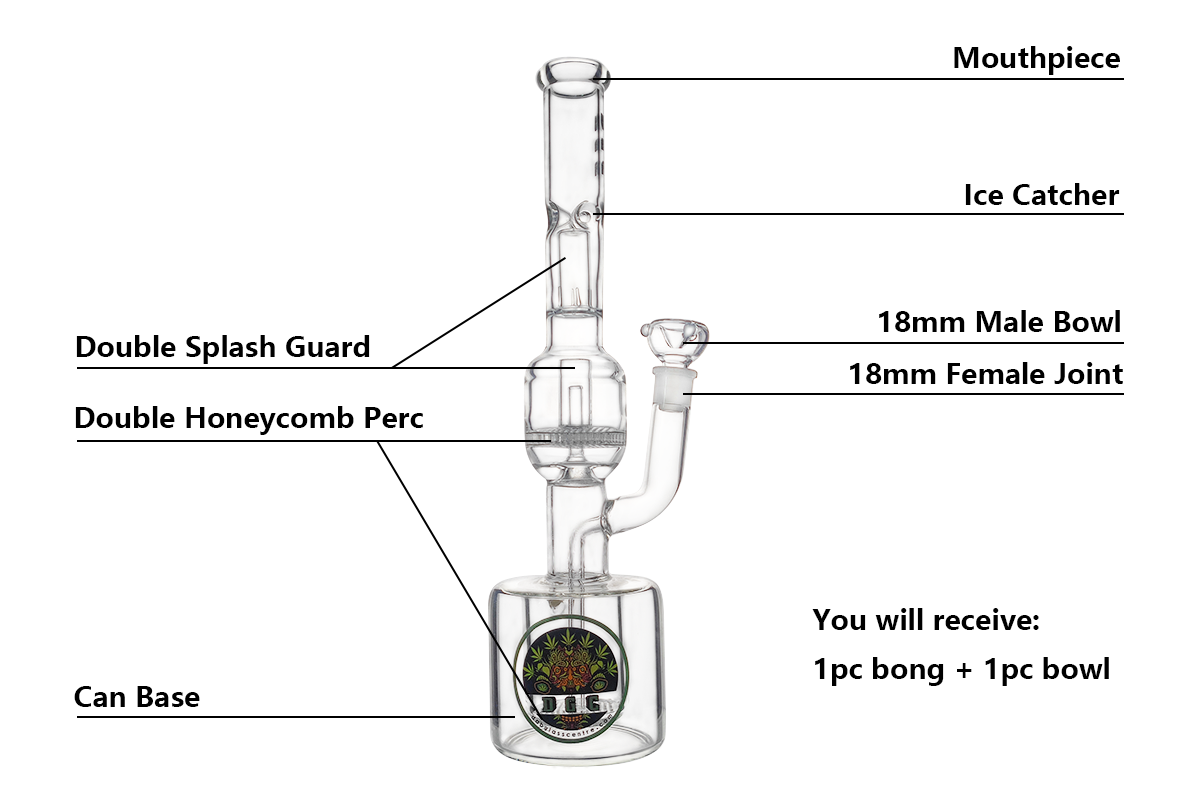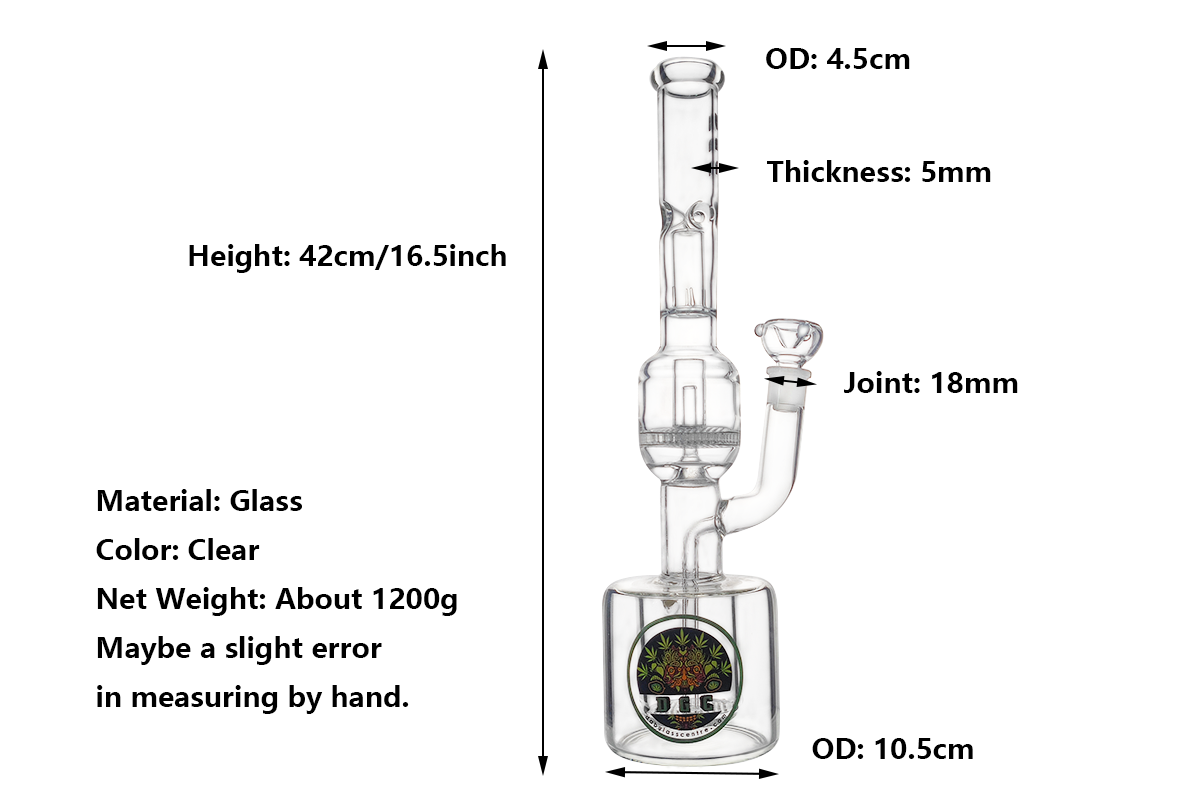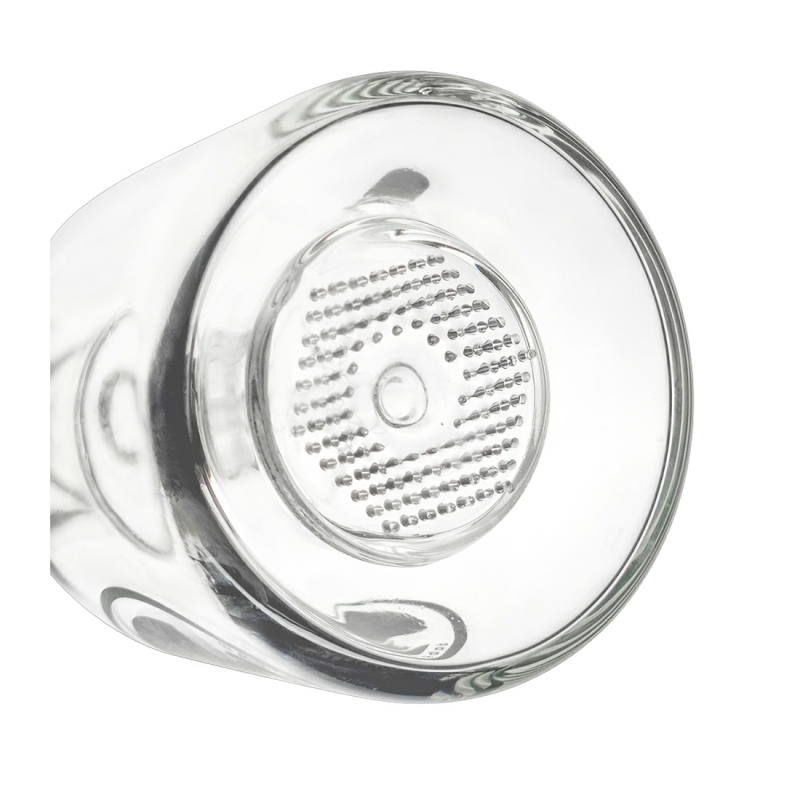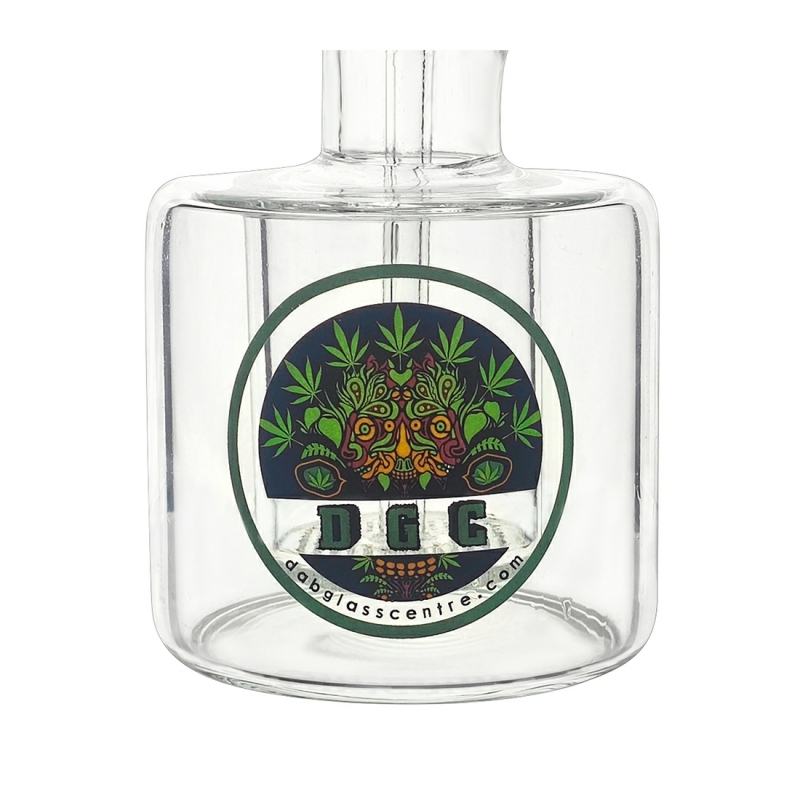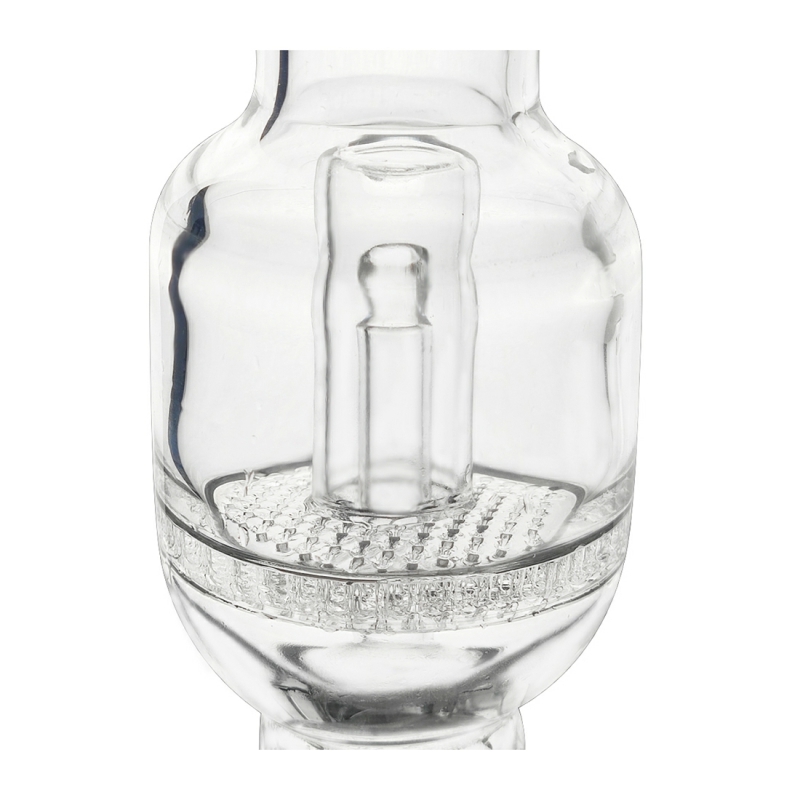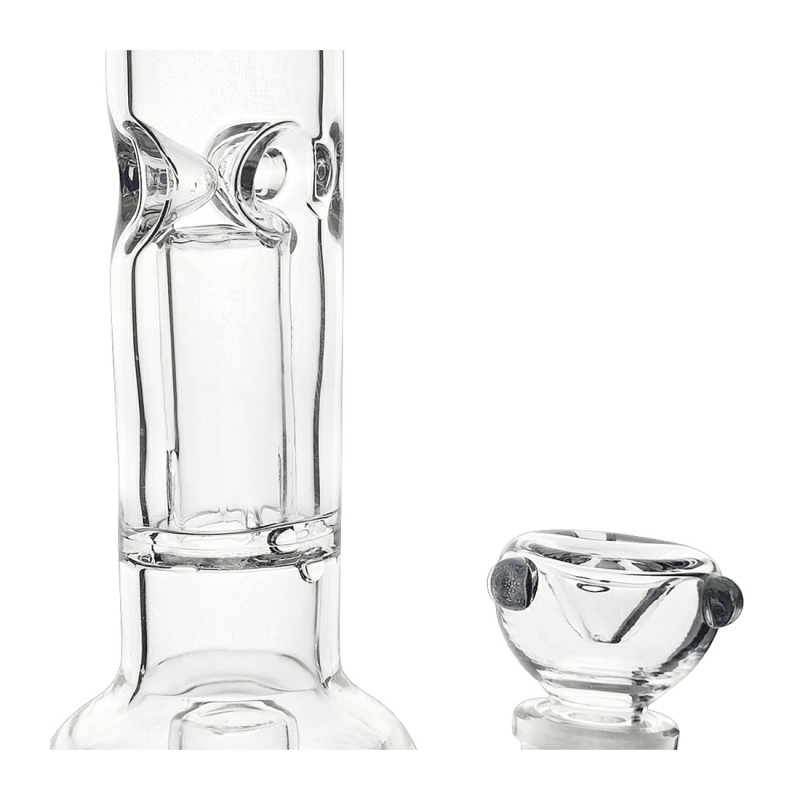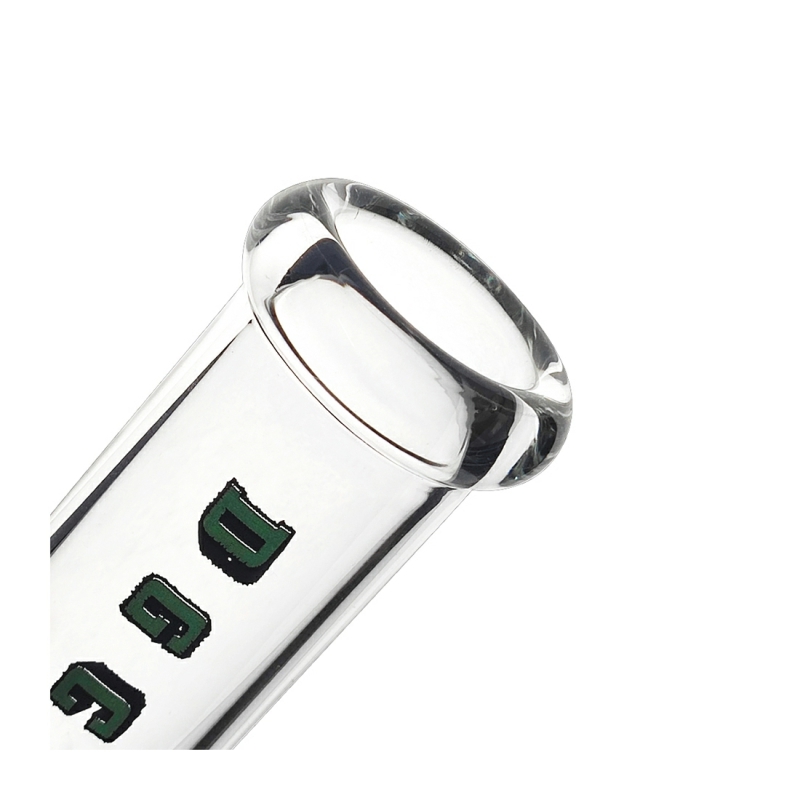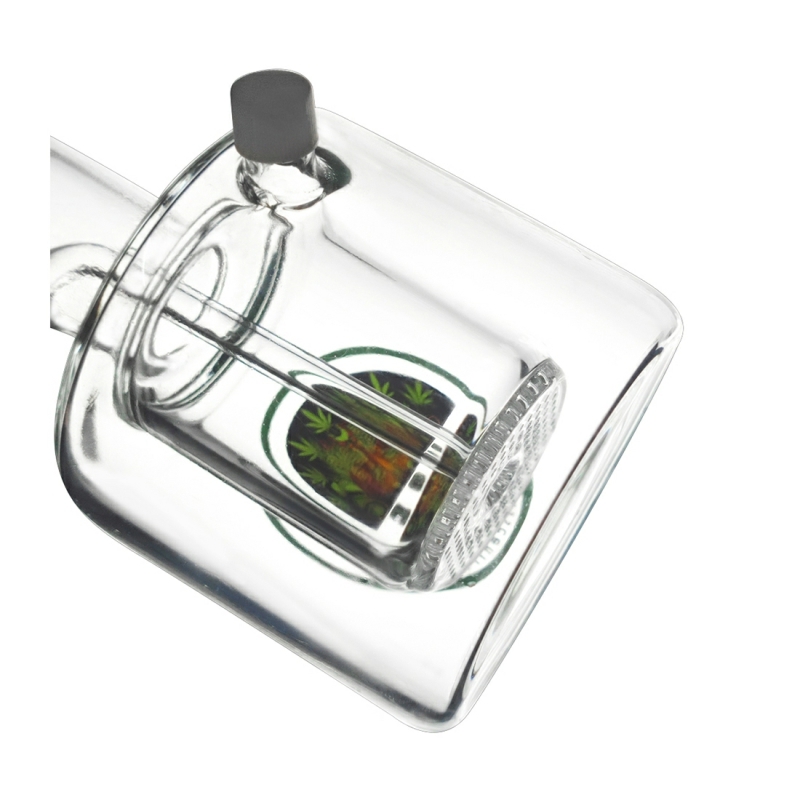 Promises and guarantees:
1, Your items will be shipped out within 3 working days after order comfirmed.
2, Normally, ePacket takes 10-23days shipping depends on weather and carrier.
3, Please send us pictures if your items were broken during the transit, we will arrange reshipment within 3 working days after checked out.
4, If your parcel was returned by custom, please send us a new and different address for reshipment.
5, Please contact us (Email:tianluo@sharebongs.com) if you need any help. Please try to communicate before open a dispute.
For more Warranty and Return, please visit the Warranty and Return page.

FEATURES:

Scientific Glass,Honeycomb percolator,ice pinch &Splash Guard
ByHU*****Tuesday, 18 May 2021
With out a doubt smoothest best bong I've hit and I've hit alot of bongs
Read more
Read less
ByLK****Monday, 17 May 2021
Love this bong! Smooth hits and very excellent glass quality. My new daily driver!
Read more
Read less
ByHU*****34Wednesday, 12 May 2021
Thick glass as the name says, dropped one before I owned one on a metal table and it ate it like nothing. Currently own one and it does wonders for me
Read more
Read less
ByJI***22Monday, 10 May 2021
I recommend this zong
Read more
Read less
ByIOO****Friday, 30 April 2021
very nice piece, super clean and im in love w it
Read more
Read less
ByTUY**66Thursday, 29 April 2021
Perfect , I will be coming to you first to scope out new toys
Read more
Read less
ByYU**56Wednesday, 28 April 2021
This product is amazing. The air flow is great. It is very strong glass. The bowl piece provides the perfect hit because its design. The perks prevent water from splashing you and filter the wonderfully.
Read more
Read less
ByHU24***Monday, 26 April 2021
Best and smoothest bong I've had in a while
Read more
Read less
By**ER34sSaturday, 24 April 2021
Great quality but I'm old school, never bought a bong that I didn't know how the pieces fit. Should come with instructions but all in all great product.
Read more
Read less
ByFD**66Wednesday, 21 April 2021
Pretty awesome bong... a little less thick then I was expecting, and the bowl was smaller than expected as well. However it still rips really well, and is beyond beautiful
Read more
Read less
Bydfe*33Wednesday, 21 April 2021
I love this bong, it's easily my favorite. I bought a Rick and Morty bong from my local smoke shop but my girlfriend broke it while cleaning so she got me this one. When it came I was surprised by how heavy it was. Then when I opened it I wanted to cry because so amazing when I thought I was getting low. It's now my favorite!
Read more
Read less
Byrgrg898Tuesday, 20 April 2021
Let me start off by saying in American beaker with half the quality would cost at least $180, but this beaker which is aesthetically pleasing, no imperfections, thicker than my girlfriend, and essentially it's the nicest bong I've ever owned, I'm buying a second just in case something happens to the first. Buy this you will not regret!!!
Read more
Read less
ByPO**rgrTuesday, 20 April 2021
Very thick would recommend an ash catcher
Read more
Read less
ByJane.ETuesday, 20 April 2021
Awesome piece. Bong has a very solid feel - I'm not worried about it breaking if it happens to tip over at all.
Read more
Read less
ByzayMonday, 19 April 2021
Very happy with this. The glass is nice and thick and the base is solid, to minimize the risk of accidental damage. The honeycomb elements provide a good level of filtration when used with a little layer of water on each. Excellent value for money, and should add that the packaging was discreet and well wrapped.
Read more
Read less
ByBambam73Saturday, 17 April 2021
I am a USA customer, and was very sketched out buying this piece from this site due to shipping issues and what have you. Though i paid a very good price, waited alittle over two weeks, and it arrived in perfect shape. I attached my double honeycomb ashcatcher to it, and let me tell you, never hit a smoother piece in my life.The bowl it comes withRead more about review stating Simply amazed. is great as well, lets the air/smoke flow all around the outside instead of in the middle. I couldn't be happier.
Read more
Read less
ByFD***s43Tuesday, 13 April 2021
Great piece, glass is decently thick and has a slow draw which is great for building milky hits. 10/10 and would recommend to anyone looking for a new bon
Read more
Read less
ByDFS*f3Saturday, 10 April 2021
very nice looking, hits great. Other than that it's a beautiful piece and works great for the price, I'm sure it will turn some heads
Read more
Read less
You must be 21 years or older to browse this website and purchase products.
Share Bongs is an online store for smoking accessories. All Glass Bong or Dab Rigs are intended for legal dry herb or tobacco usage. The statements and vaporizers & products shown on this website have not been evaluated by the US Food and Drug Administration (FDA). These devices are not designed to diagnose, cure, prevent, or treat any disease. Before using a vaporizer, please consult with a licensed health care provider. If you use a vaporizer, you do so at your own risk. Inhalation is inadvisable and may potentially be harmful. Any comments from user-submitted reviews found on this website are related to the users own personal experiences, and are not endorsed, reviewed, or necessarily shared by sharebongs.com or its affiliates. Vaporizing does not necessarily eliminate any and all toxins found in vaporized substances, so much care should be taken prior to use. By using sharebongs.com, you acknowledge and agree to abide by our Terms of Use page before making any purchase on this website.